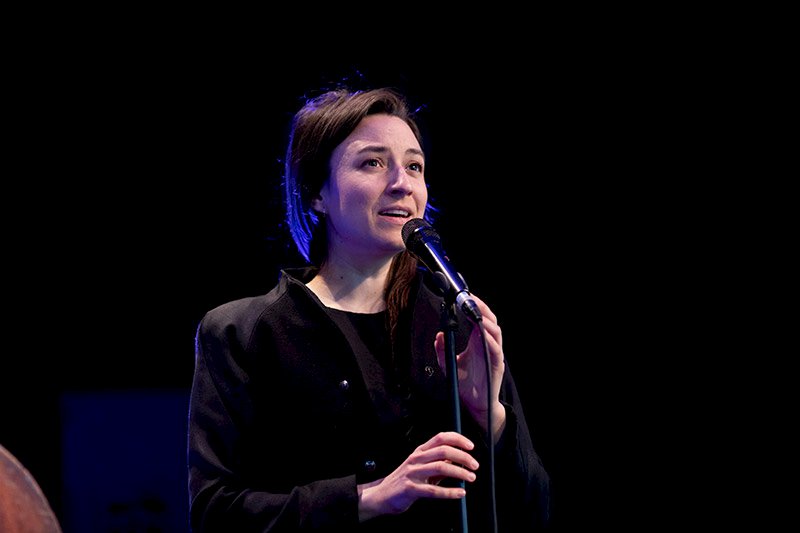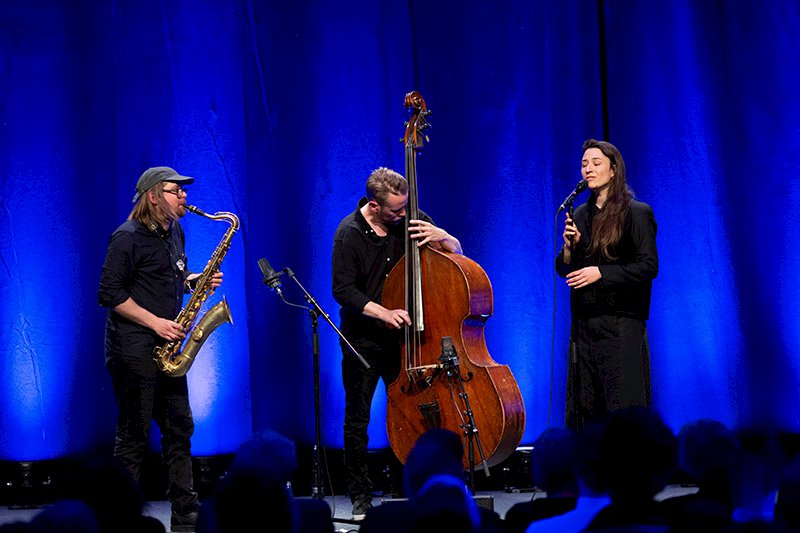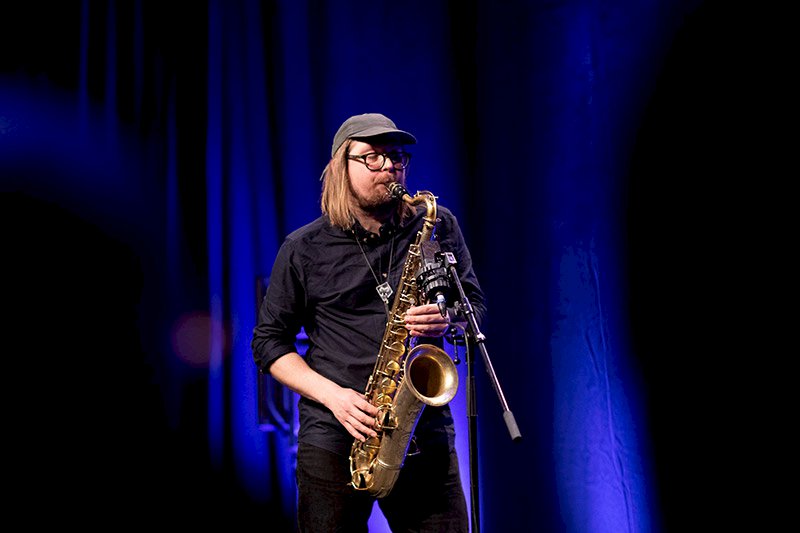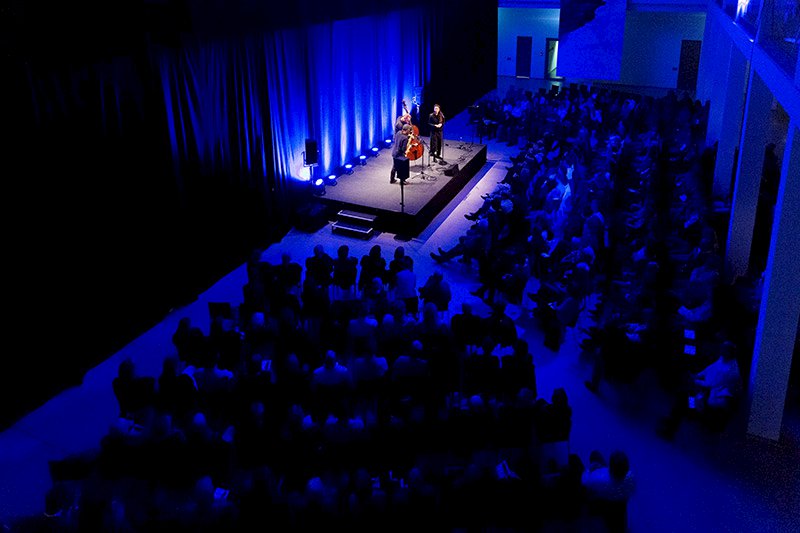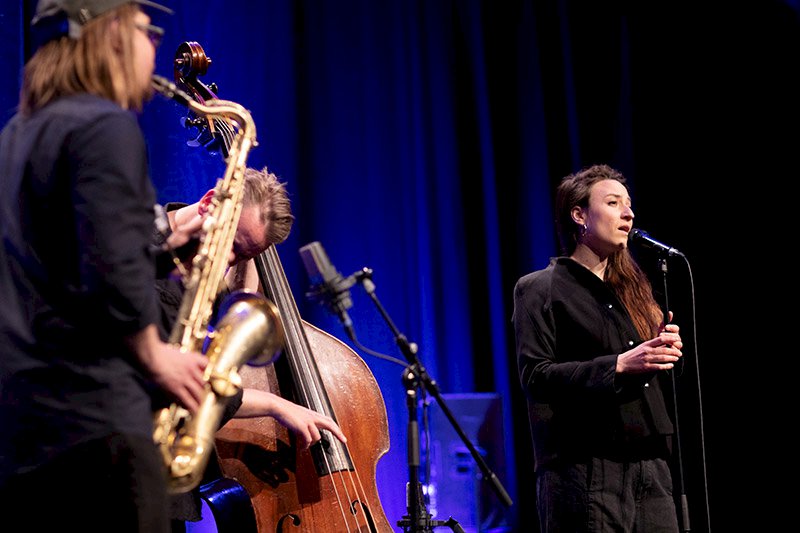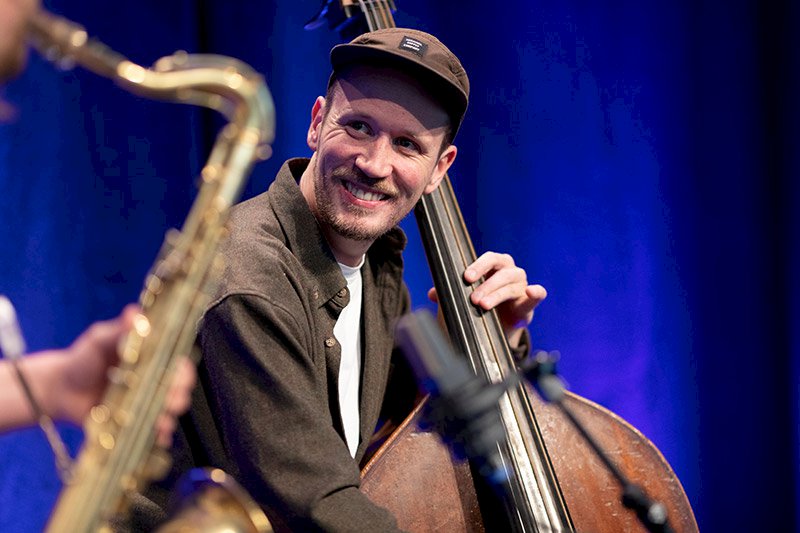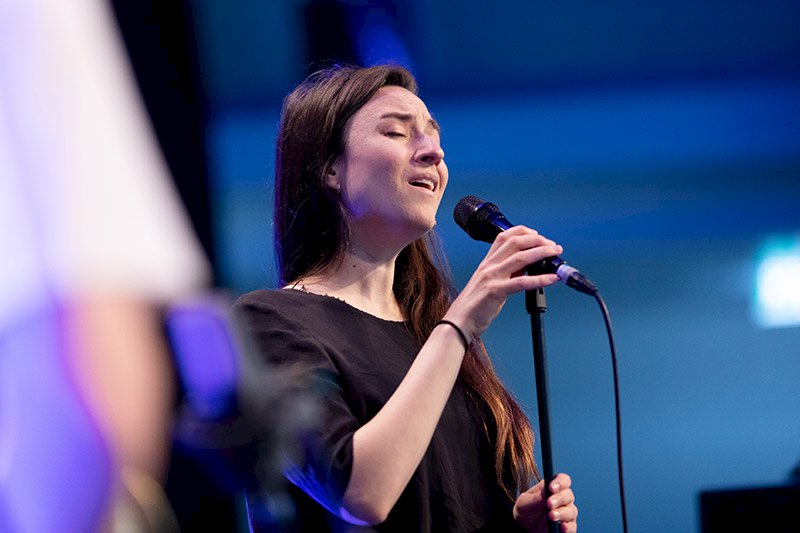 Lucia Cadotsch
SPEAK LOW
6. März 2019, 20 Uhr
Gemeinsam mit den Meistern des Retrofuturismus Petter Eldh am Kontrabass und Otis Sandsjö am Tenorsaxophon singt Lucia Cadotsch eine Sammlung von modern traditionals, wie »Gloomy Sunday«, »Strange Fruit« und »Moon River«. Songs, deren Schönheit sich aus der Reduktion auf das Wesentliche speist. In Versionen, die unverkennbar gegenwärtig klingen.
Die ZEIT sieht in der jungen Schweizerin eine der wichtigsten Protagonistinnen »der Wiederbelebung des Jazz-Gesangs«. 2016 veröffentlicht sie ihr Debut »Speak Low« als Leaderin. Das Trioalbum mit Petter Eldh und Otis Sandsjö bedeutet für Lucia Cadotsch den internationalen Durchbruch. Die Reaktionen der Presse sind euphorisch: maximale Punktzahl im englischen Guardian, maximale Punktzahl im renommierten DownBeat Magazine (US) und 2017 der ECHO Jazz als Sängerin des Jahres. Nach zahlreichen Festivalauftritten, unter anderem beim NYC Winter Jazzfest, dem Cheltenham Festival und dem Jazzfest Berlin kommt sie im März 2019 mit SPEAK LOW nach München.
»Remember the name Lucia Cadotsch – you're going to be hearing a lot of it.«
THE GUARDIAN, 5 Sterne, John Fordham
Trailer
Besetzung
Lucia Cadotsch, Gesang
Otis Sandsjö, Tenorsaxophon
Petter Eldh, Kontrabass
Tickets
Karten sind leider bereits alle vergeben. Restkarten an der Abendkasse.
Veranstaltungsort
Versicherungskammer Bayern
Warngauer Str. 30
81539 München