Film zur Ausstellung. Saul Leiter.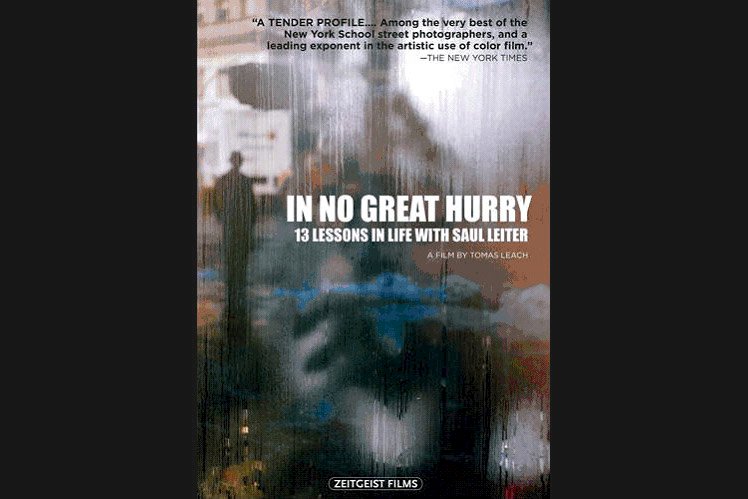 Filmvorführungen
Mittwoch, 17. Juli, 19:00 Uhr und
Sonntag, 15. September, 17:00 Uhr
»In No Great Hurry. 13 Lessons in Life with Saul Leiter«
Regie: Tomas Leach. OF in engl. Sprache, UK/USA 2012, 75 Min.
Das Filmporträt wird von der Publizistin Henriette Schroeder, die u. a. am Holocaust Memorial Museum in Washington arbeitete, in deutscher Sprache eingeführt.
Eintritt
5,– Euro.
Für Schüler, Studenten und Münchenpass-Inhaber frei.
Anmeldung
unter (089) 202400-491 oder E-Mail: karten@ikg-m.de
Veranstaltungsort
Jüdisches Gemeindezentrum
St.-Jakobs-Platz 18
80331 München