-
A.R. Penck:
Grafik 1979-1998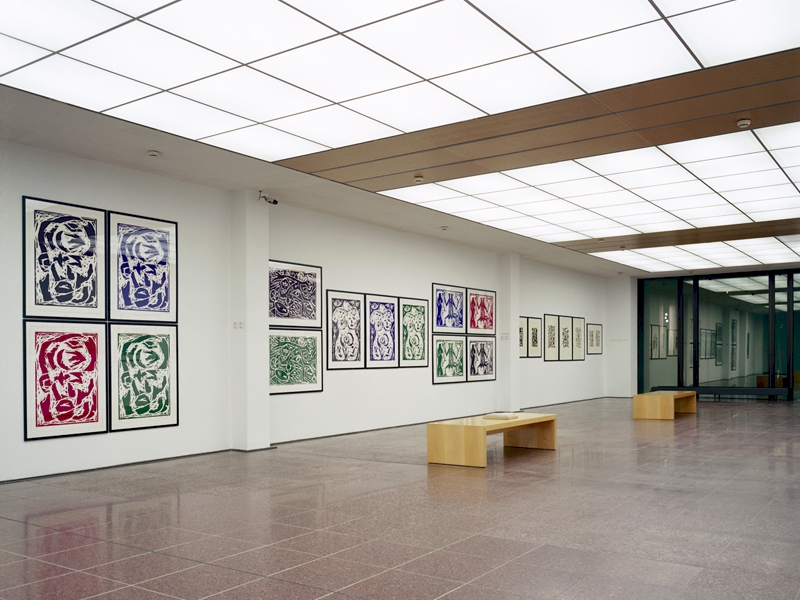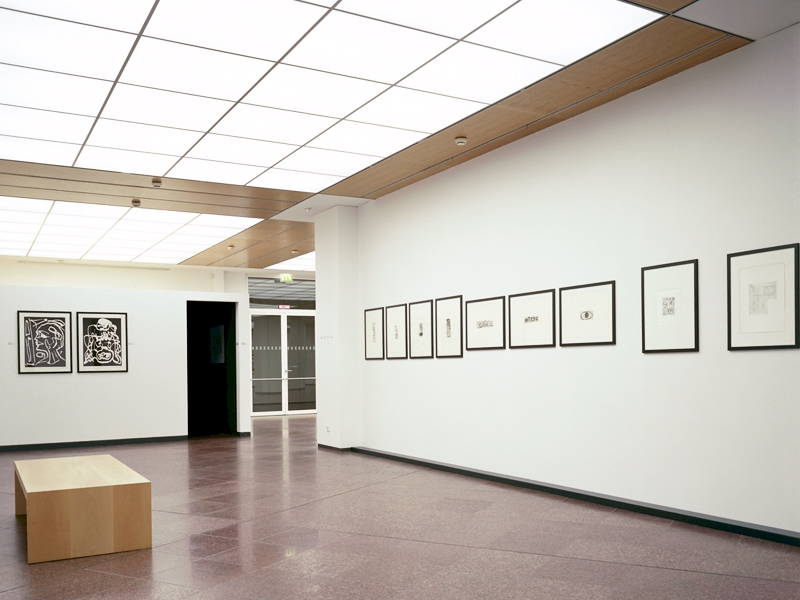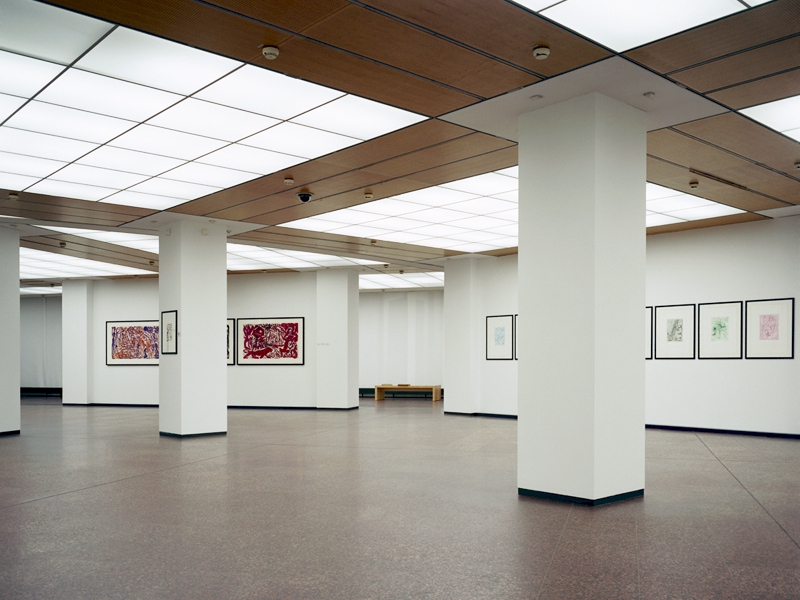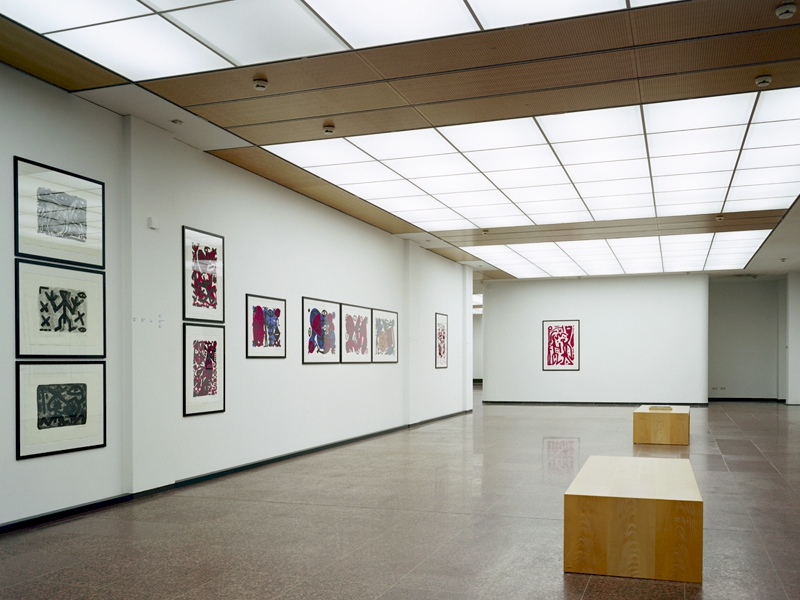 When I came to the West, I felt as if I had reverted to my childhood, and at the same time, as if I had been transported to a science-fiction world. Time stopped and elapsed at the same time. It was a very strange feeling that tugged at one's identity. (A.R. Penck in: Kunst heute, Nr. 6, Cologne, 1990)
A.R. Penck was born Ralf Winkler on 5 October 1939 in Dresden. Like no other artist – with the sole exception of Jörg Immendorff – he grappled for decades with the question "Quo vadis Germania." He lived in both parts of a divided Germany. As early as 1962, he was no longer permitted to exhibit his works in the GDR. Unlike Georg Baselitz, Günther Uecker, and Gerhard Richter, he nonetheless decided to stay and continued to work underground until his expatriation in 1980. From 1968 on, he became popularly known to the West German and international public as A.R. Penck – "the painter of stick-figures."
Penck described East Germany as a desert and West Germany as a jungle. When he decided to remain in the East but to exhibit and sell his works in the West with the aid of gallery owner Michael Werner, he had to contend with two antagonistic political systems. Penck's conception of socialism was neither welcome nor recognized in the GDR, a fact which of course resulted in ambivalences on his part. Schooled in social analysis, Penck's artistic goal was a universally comprehensible image (symbol, kinesics, signal); nevertheless he became an intellectual image analyst. An outsider.
Until now, only a few aspects of A.R. Penck's multifaceted oeuvre have received the attention they deserve. The near compulsive classification within the context of contemporary history has heretofore predominated, followed by stylistic categorization: his image of man as a new path between figuration and abstraction in view of his semblance to classic works of Modernism, concept art, and prehistoric cave painting, the latter due to the archaic quality of his "stick-figures." In addition, other focal points have included the analysis of the visual strategies and manifestoes as laid down by Penck in numerous publications, the question of identity and pseudonym, of market reflexivity, of his contemporaneity, and also, of whether he could offer guidance to future generations.
Visitors to the "A.R. Penck Retrospective" hosted by the Schirn Kunsthalle in Frankfurt in 2007 gained a representative overview of his paintings. An exhibition of paintings can concentrate on a few essential works. Penck used his much more numerous graphic works in order to formulate, reassess, and modify his image concepts. Although they are rarely exhibited, prints play a central role in Penck's oeuvre. For several years now, the Kunstfoyer der Versicherungskammer Bayern has specialized in the exhibition of graphic works. We wish to express special thanks to the Sammlung Geuer & Breckner in Düsseldorf as well as to the Galerie Sabine Knust in Munich for loaning works in support of this exhibition, which views itself as a starting point rather than a pars pro toto look at Penck's graphic works.
Catalog
The exhibition catalog contains contributions from Prof. Dr. Eugen Blume and Prof. Dr. Bazon Brock.
Curator
Isabel Siben