-
Abe Frajndlich. Chameleon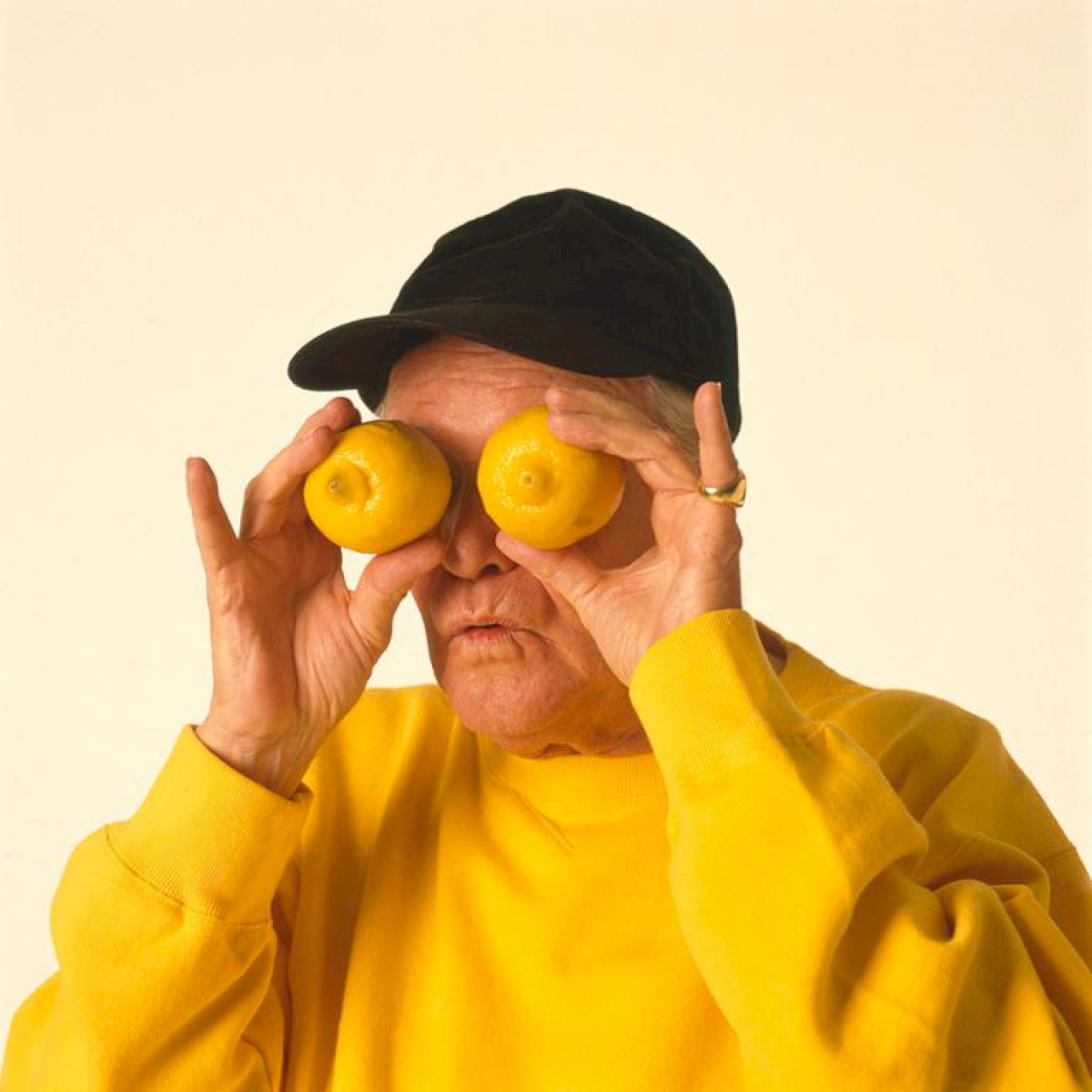 He has portrayed creatives from music, art, and showbiz, surreally depicted the boundlessness of the big city and brought the greats of photographic history in front of the camera. With ABE FRAJNDLICH. CHAMELEON, the Kunstfoyer presents the iridescent diversity in themes of the American photographer Abe Frajndlich (*1946, Frankfurt am Main). Facets of his biography, which oscillate between many worlds, are also given space in the exhibition.
On display are about 200 works from the 1970s onwards, including Frajndlich's earliest vintage prints from Cleveland. The streets, whether in New York, long his home, or wherever his journey led him, provided an ongoing stage. A chance meeting on the streets of London with John Kobal, the collector and publisher of 20th-century Hollywood portraits, led to pursuing ideas about identity, freedom, and photography.
Naturally, a large proportion of this exhibition presents portraits of artists who influenced his life, above all the performer Rosebud Conway, known as »Rosie«, and Minor White, photographer, founder of Aperture magazine, and Frajndlich's photographic mentor. After his book Lives I've Never Lived about Minor White, Abe realized that he wanted to continue to make images of the photographers he felt had impacted the 20th century; eventually becoming his first major series in color, Masters of Light, underwritten by Eastman Kodak for the 150th anniversary of photography. Each of these staged pictures uniquely alludes to aspects of the icons' life or work.
Commissioned throughout the 1980s and 1990s by FAZ magazine, Frajndlich was able to provide his insight into the American art scene. Extensive series of Cindy Sherman, Nancy Spero, and David Ireland are good examples and on view here for the first time.
Sometimes with a mirror, a mask, or a constellation of spectators on the street, Frajndlich undeniably turns realities into illusions for the viewer to access emotions or irony, opening into experimental city scenes, and the sensual associations from his book Eros Eterna, without which the chameleon Frajndlich would be unthinkable. To be astounded by the mystery that lingers in an image is to understand how Abe Frajndlich's exceptional photographs connect us to the history of photography, the multiplicity of the medium, and looking at ourselves.
ABE FRAJNDLICH. CHAMELEON was curated by Celina Lunsford, artistic director of the Fotografie Forum Frankfurt, and co-curators Esra Klein and Andrea Horvay.
Biography
Abe Frajndlich was born 1946 in the Frankfurt neighborhood of Zeilsheim, in a camp for displaced persons (DP Camp). His parents had barely survived the Shoah, other family members had perished in concentration camps. Frajndlich's biological father fell victim to a tragic death, leading his mother to travel with the young Abe to Israel. His mother remarried and moved with Abe and his new stepfather back to Germany, then via France to Brazil, where his biological mother died. Abe was adopted by his stepfather's sister Simone Witorz Frajndlich and her husband David Frajndlich, who lived in Cleveland.
At ten years of age Abe was a global child, speaking German, Yiddish, French, Portuguese, and soon English; he loved the adventures of Roy Rogers and other Western heroes. He received his first camera when he was twelve. Light and literature continued to shape Frajndlich's life. Abe Frajndlich completed his studies at Northwestern University (Illinois) with a master's degree on James Joyce's Ulysses. In 1970 he turned to photography. Between 1984–2016 Frajndlich lived in New York City, today he lives and works in Cleveland.
His images have been exhibited extensively in the US and Europe, and his photographs are included in numerous museum collections such as the Whitney Museum of American Art (New York City), Musée Nicéphore Niépce (Chalon-sur-Saône, France), Museum Ludwig (Cologne), Jewish Museum (Frankfurt) and the National Portrait Gallery (Washington, D.C). Since 1985 Frajndlich worked for major magazines such as The New York Times Magazine, LIFE, The London Observer, Vanity Fair and the FAZ Magazin.
Nine monographs have been published to date on the various projects and themes of his work, including Penelope's Hungry Eyes (2011), Abe Frajndlich, Portraits (2000) and Seventyfive at Seventyfive (2022).