-
Bigger Than Life.
Ken Adam's Film Design.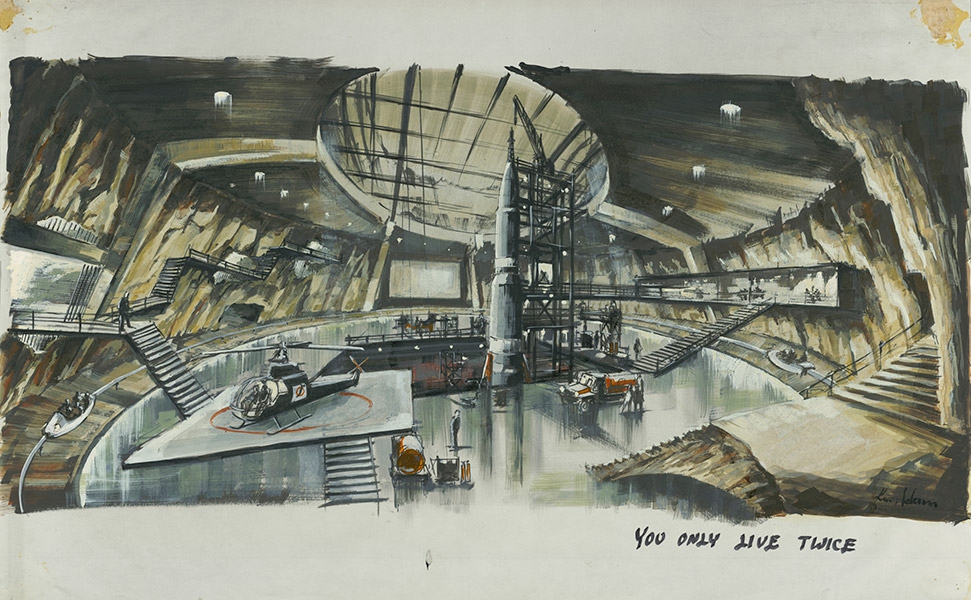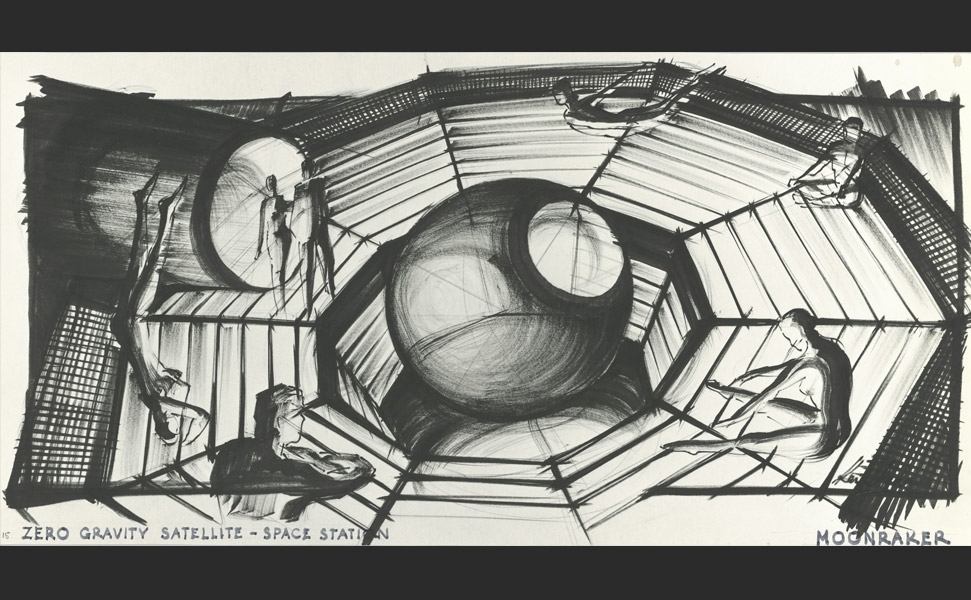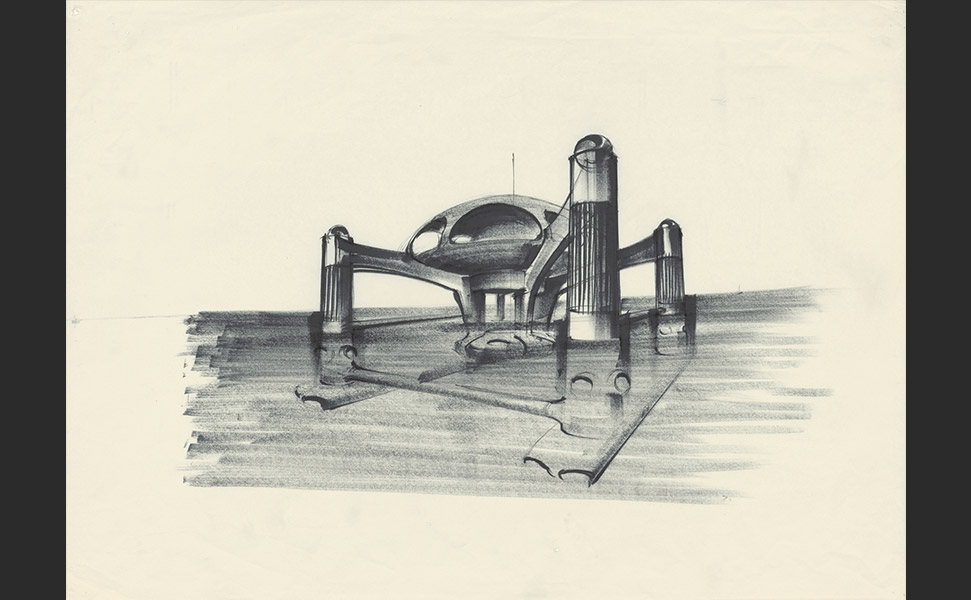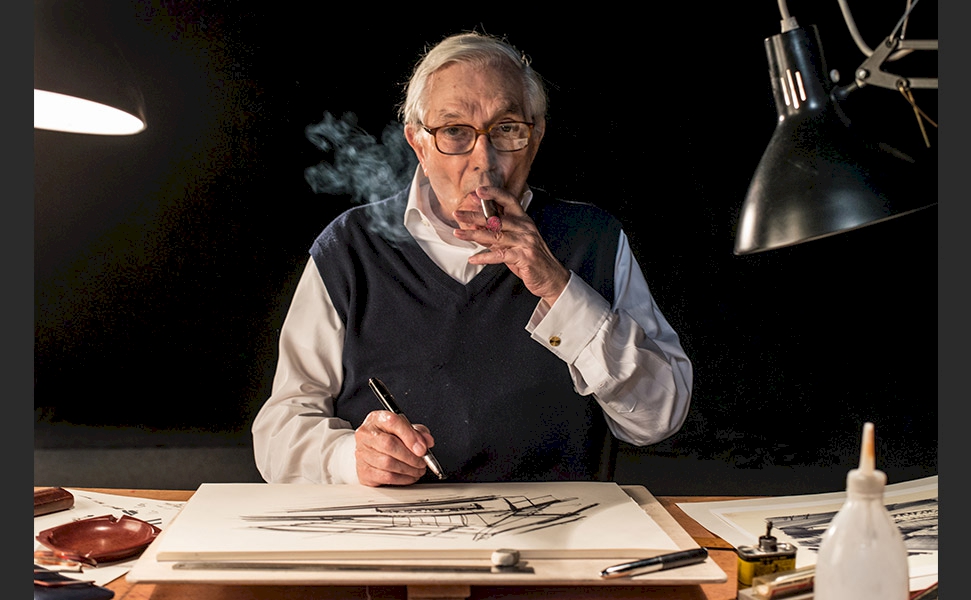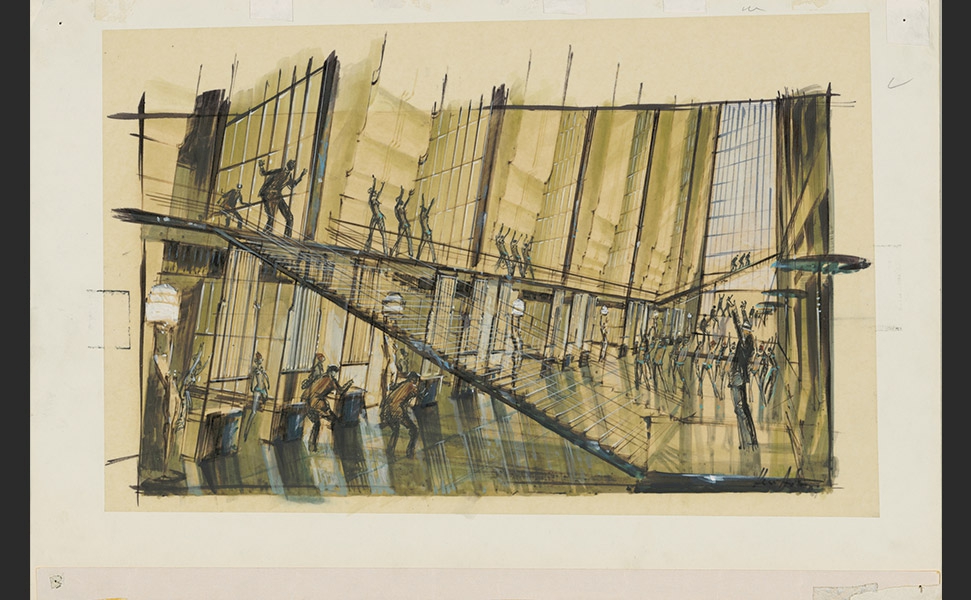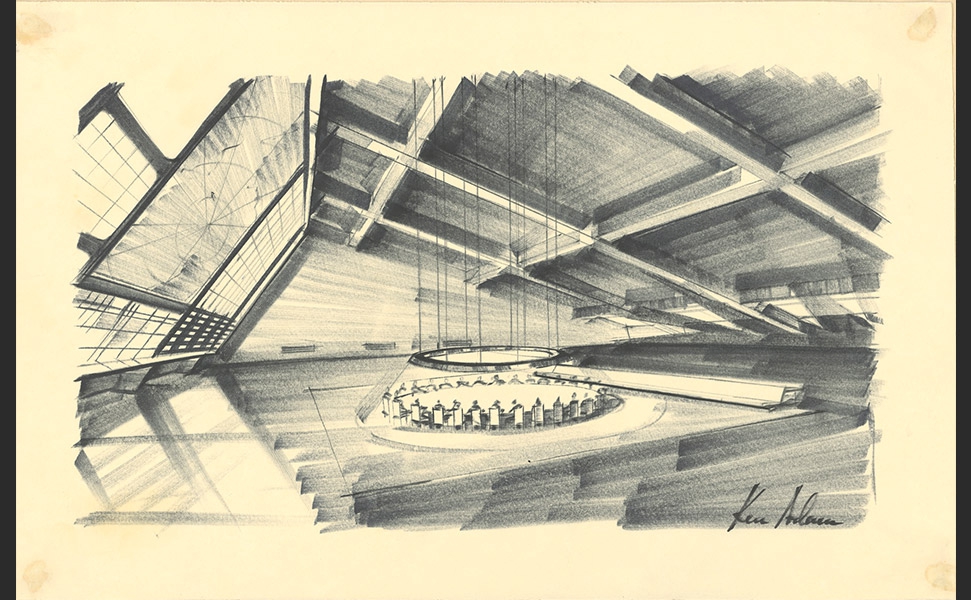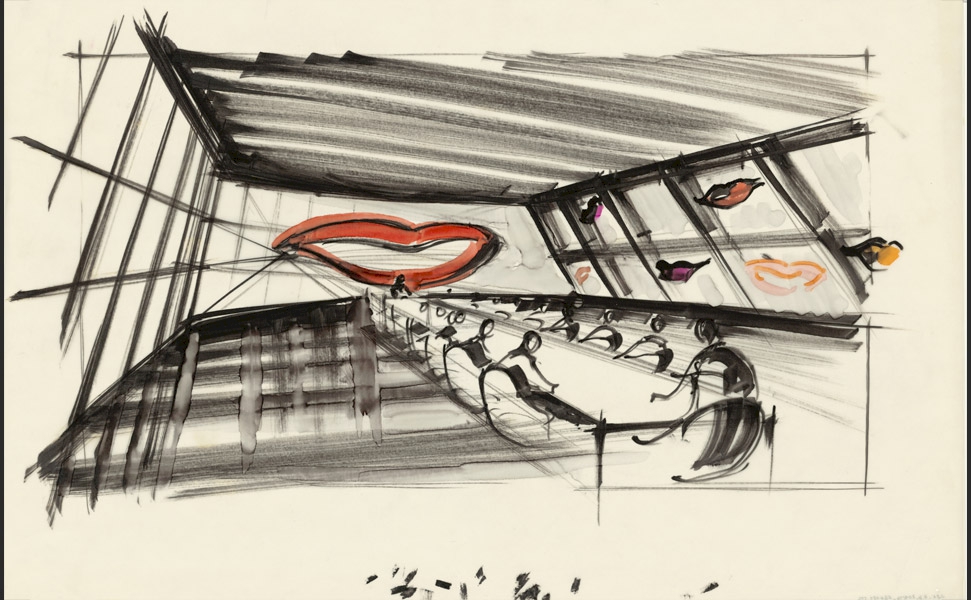 "The cinema is there to heighten the imagination; I have always tried to make sure it does so."
"Bigger Than Life" is more than just the title of a comprehensive exhibition about one of the 20th century's most innovative and most influential production designers, it is also the philosophy of his work. Sir Ken Adam, born in Berlin in 1921 as Klaus Hugo Adam, was responsible for the production design of more than 70 films, in which he has left his mark on the viewing habits of numerous movie audiences to the present day. His spectacular and trendsetting sets for James Bond films, from DR: NO (GB/USA 1962, directed by Terence Young) to MOONRAKER (GB/F 1979, directed by Lewis Gilbert) have written film history. He has received numerous awards for his work, including to Academy Awards for Stanley Kubrick's BARRY LYNDON (GB/USA, 1975) and THE MADNESS OF KING GEORGE (GB/USA 1994, directed by Nicholas Hydner).
It is the first time that an exhibition can take full advantage of the entire œuvre of this exceptional artist. In 2012, Ken Adam gave his archive to the Deutsche Kinemathek, including more than 4.000 drawings, photographs and awards, as well as the two Oscars. The show takes an in-depth look at Ken Adam's creative design process, while bringing to life the craft of a production designer through the use of dynamic drawings and photographs, enhanced by multimedia installations. Ken Adam's origins in Berlin and flight into exile in London, his revolutionary working methods, and his impact on a younger generation of production designers and architects, are main themes of this exhibition.
Curators: Dr. Boris Hars-Tschachotin, Kristina Jaspers and Peter Mänz
In cooperation with Deutschen Kinemathek , Museum für Film und Fernsehen