-
Immendorff.

The Graphic Works 1968 - 2005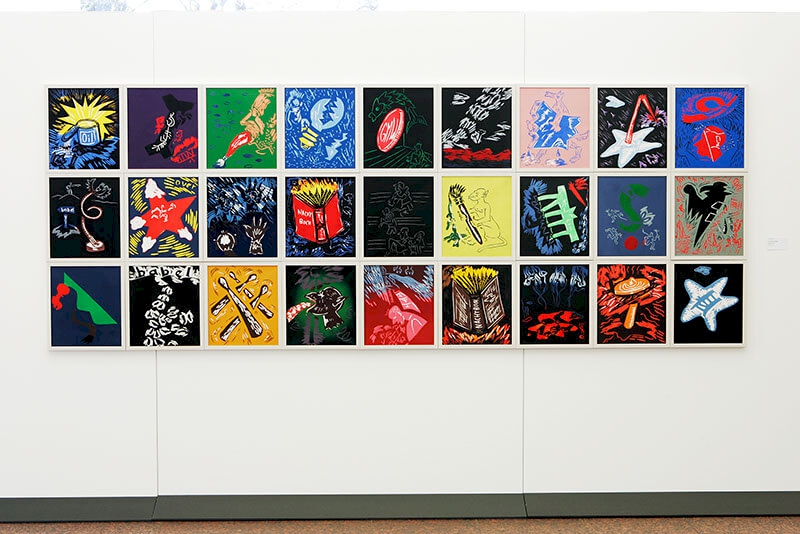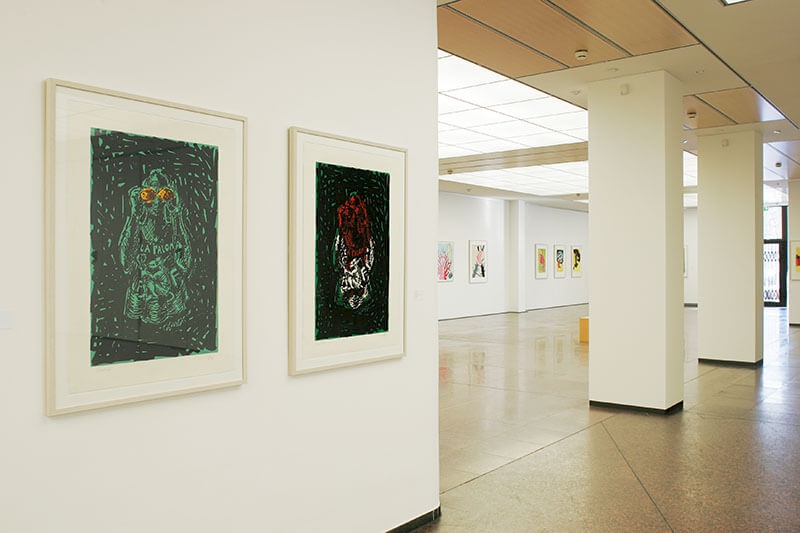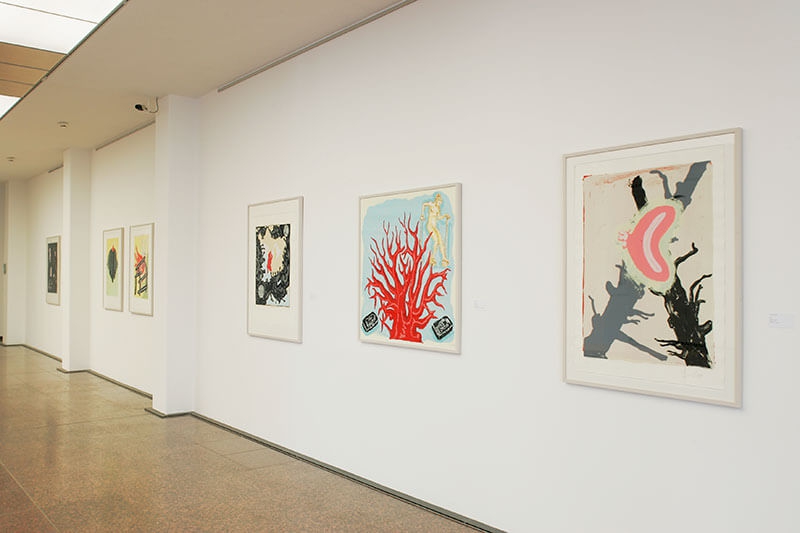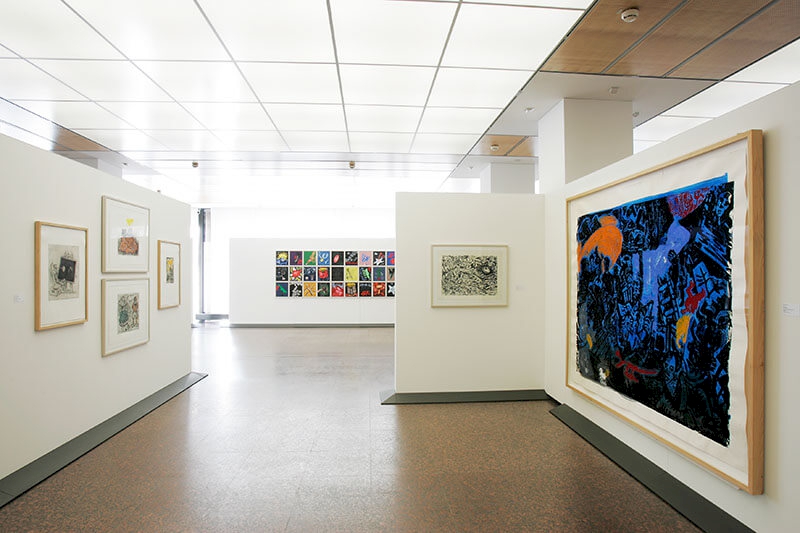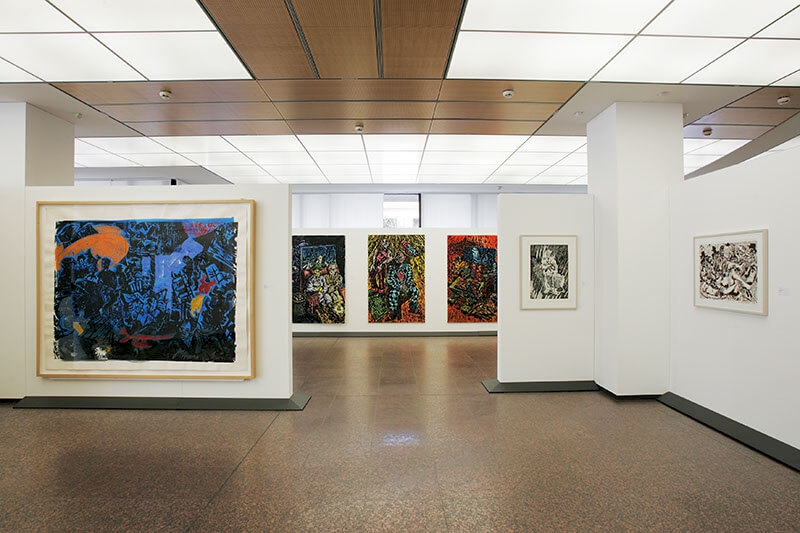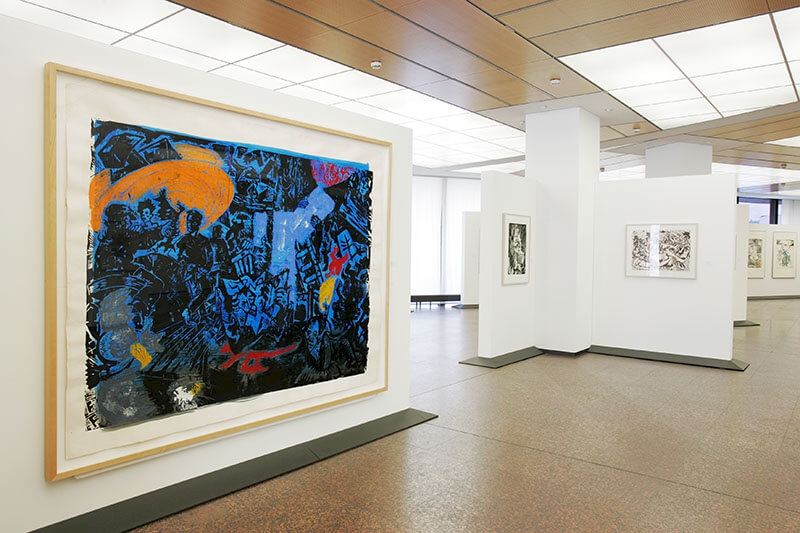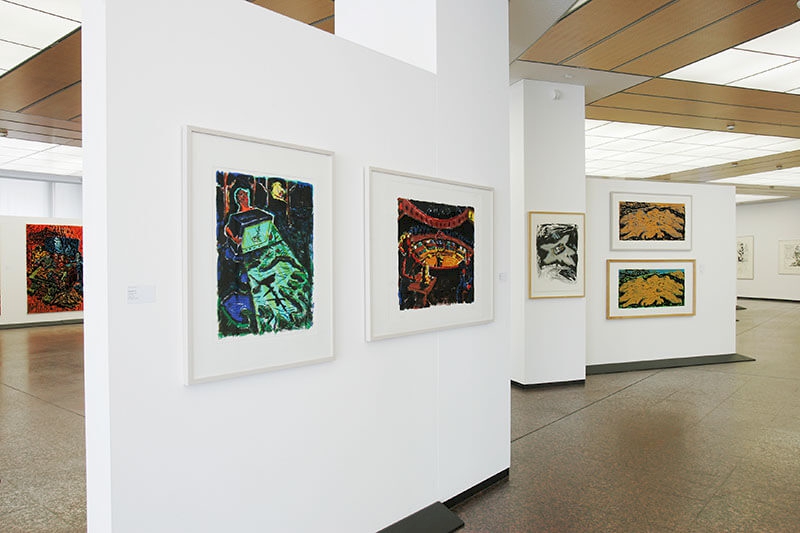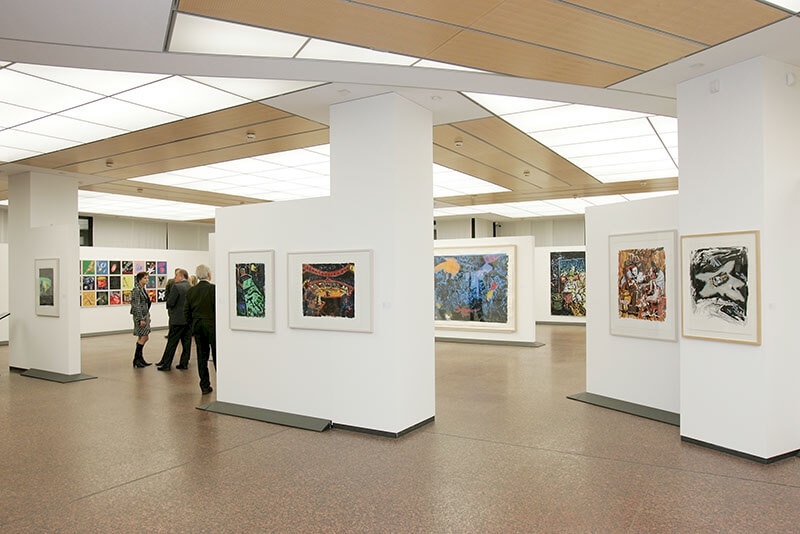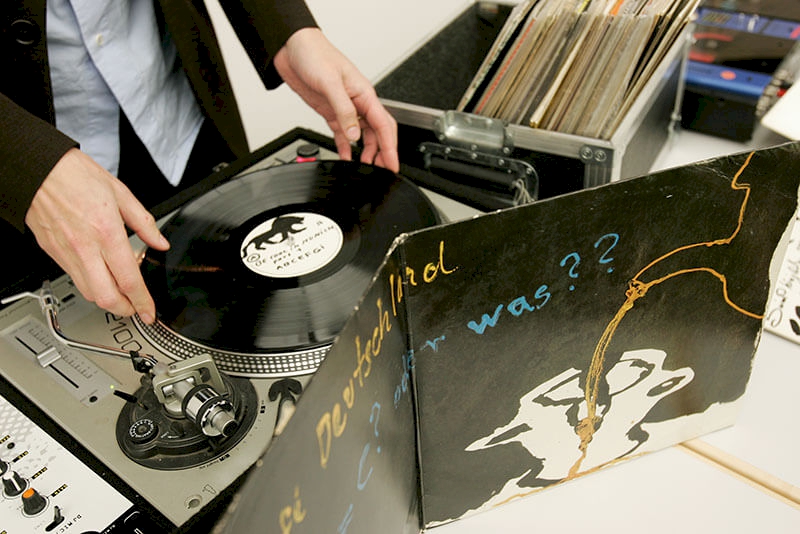 Jörg Immendorff is one of Germany's best-known painters – and he has a lot of confidence in his pictures: i.e., he expects that they will attract large numbers of people, and that the exhibition will make a lasting impression on them. After making the headlines of the tabloids last year, he hopes to shift the focus back to his artwork and to topics in society that are important to him. He intends to continue addressing them with a vengeance, and ultimately, they are more exciting than all the stories about cocaine abuse, rendezvous with prostitutes, and his neurodegenerative disease ALS.
A student of Joseph Beuys, Immendorff was active in multiple disciplines during the sixties. Yet in addition to political agitation, he soon found his true métier – painting and printmaking – in spite of, or perhaps because of, Joseph Beuys' assertion that "the error already begins when someone is about to buy a stretcher and canvas."
Together with East German painter A. R. Penck, he founded a "coalition for action" in 1977. It focused not only on the different living and working conditions of the two artists, but of the two German states as well. The artists are bound together by "the joy of painting and the desire to overcome/traverse the Wall."
With fictitious settings such as "Café Deutschland" or the "Café de Flore," Immendorff conceptualizes scenarios in which different mindsets meet face-to-face: citizens of West and East Germany, artists and literary figures – people who play a significant role both with respect to his political orientation, as well as to his artistic standpoint and his identity, rub elbows in his pictures.
With an exhibition of nearly 130 works spanning four decades, the Versicherungskammer Bayern presents, for the first time, an overview of Immendorff's graphic works. From the outset, the artist created these in parallel to his monumental pictures, and the spectrum encompasses current political, societal, and cultural topics. Jörg Immendorff draws his subject matter from literary and artistic sources dating from antiquity to the present day. His images are agitational, emphatic, comic-like, and pithy. At the same time, they are also enigmatic, optimistic, and sometimes wistfully expressive. In a richly varied fashion, Immendorff creates cycles of counterworlds that truly have nothing in common with a relaxing after-work experience.