-
Magnum's First.
Gesicht der Zeit 1955-1956. Robert Capa, Henri Cartier-Bresson, Erich Lessing, Werner Bischof, Inge Morath, Ernst Haas, Marc Riboud, Jean Marquis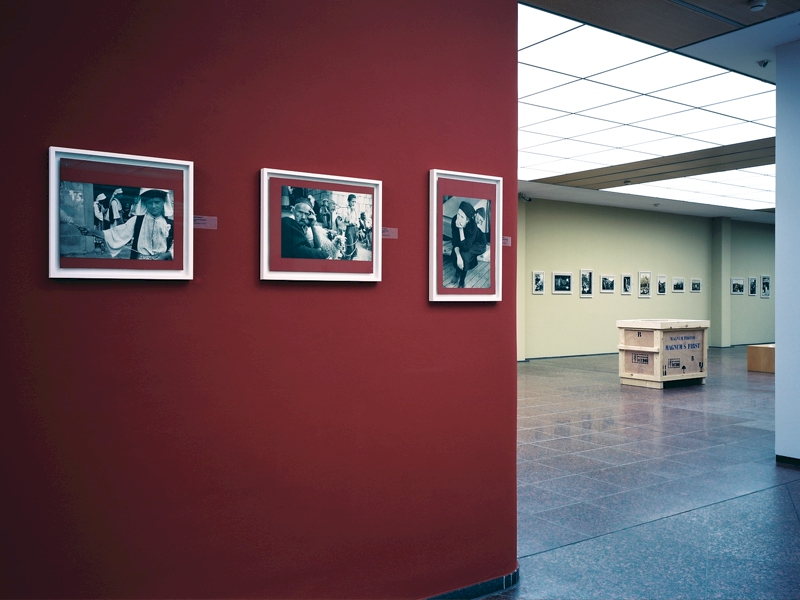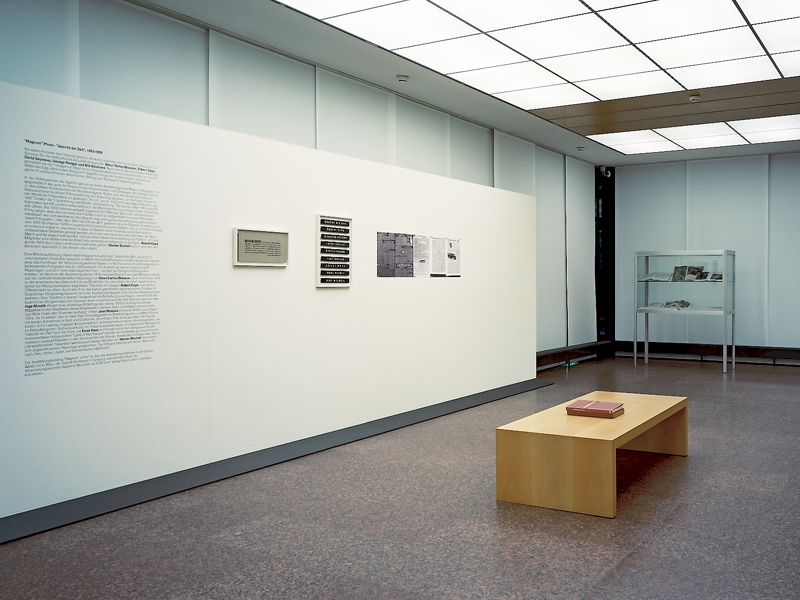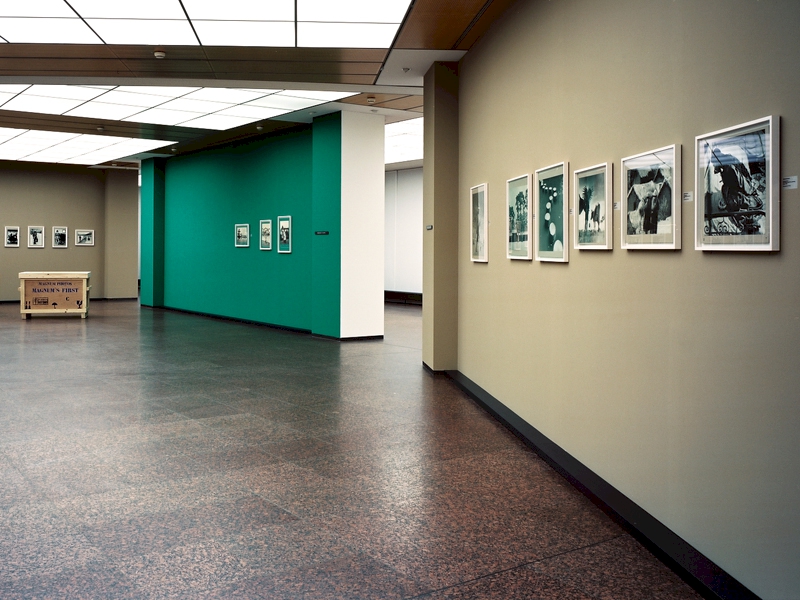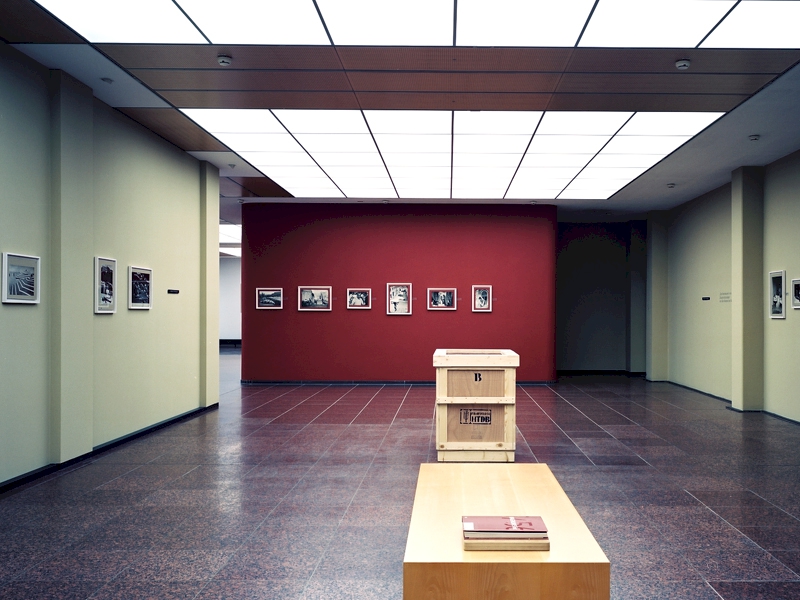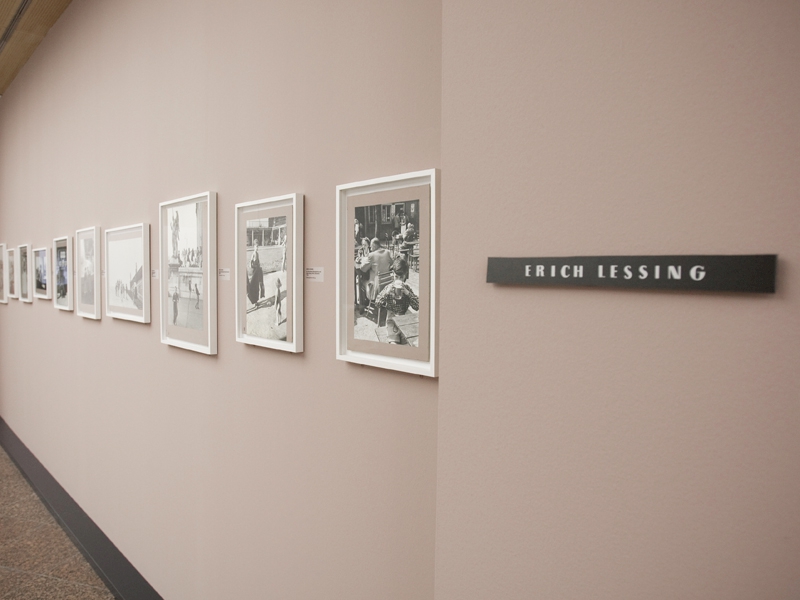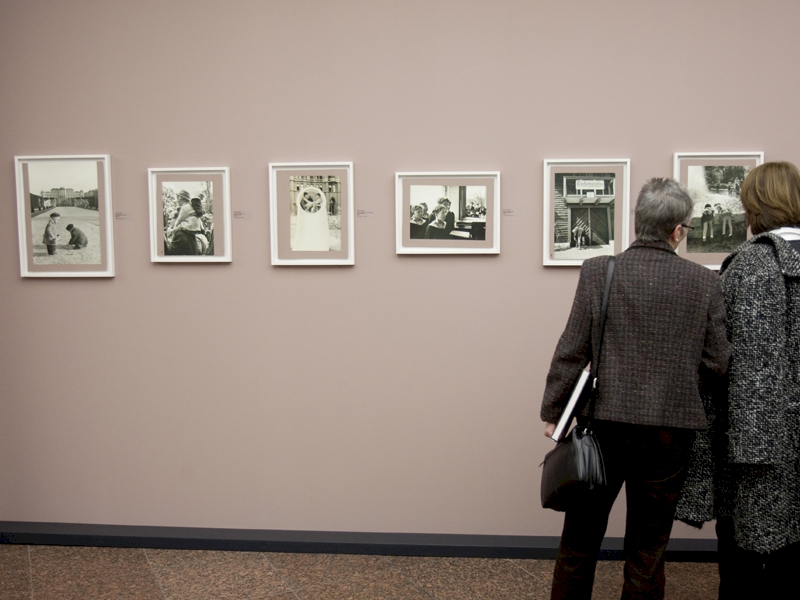 "The adventurer in me felt obliged to testify with a quicker instrument than the brush to the scars of the world."
(Henri Cartier-Bresson)
They were pioneers of photojournalism. They were idealists with humanitarian aspirations. Their instinct for international current events is legendary: Henri Cartier-Bresson, Robert Capa, David Seymour, George Rodger, and Bill Vandivert. Following the Second World War, they founded the Magnum photo agency in order to secure and protect their copyrights. Magnum members have taken some of the most memorable photographs of the last sixty years and thereby made a major contribution to the cultural asset that is photography.
In the early years of the agency, exhibitions by Magnum members were rare. Their high standards as photojournalists and eye witnesses of the times must have stood in too stark a contrast to the elitist showrooms of the avant-garde. Later on, however, the resounding echo generated by a single photo exhibition served to persuade the people at Magnum to exhibit their work publicly: on 26 January 1955, Edward Steichen, Director of Photography at the Museum of Modern Art since 1947, opened "The Family of Man" exhibition. Containing over 500 photographs from 68 countries, the mammoth exposition went on to become the most successful exhibition of all time. By 1959, it had attracted no less than 5 million visitors throughout the world. This unprecedented success attested to the keen interest of the international public in contemporary humanistic themes and thus paved the way for a first joint exhibition of these photographers: titled "Gesicht der Zeit," the first Magnum exhibition visited five Austrian cities and was shown at the Institut Français in Innsbruck as well as at the Joanneum in Graz, among other venues, from June 1955 until February 1956. Within the framework of a joint exhibition, it was possible to show much more comprehensive series of images than those printed in international publications such as Life, Paris Match und Vu. And, above all, the exhibition served as a platform for introducing new members and paying tribute to the work of deceased members (Robert Capa was killed by a landmine in Indochina in 1954; Werner Bischof died in an automobile accident in the Andes that same year).
As part of its exhibition series dedicated to prominent photographers of the 20th century, the Kunstfoyer der Versicherungskammer Bayern presents a reshowing of that first Magnum exhibition "Gesicht der Zeit," which was discovered packed away in inconspicuous wooden crates in the cellar of the Institut Français in Innsbruck in 2007. The exhibition is comprised of eight photo essays and survives in its original form – mounted on colored fiberboard. The exhibition centers around 18 black and white photographs of Mahatma Gandhi from what was perhaps Henri Cartier-Bresson's most important photo story, which appeared in Life magazine in February 1948. The story covered Gandhi's final hours as well as the funeral ceremony, which was attended by hundreds of thousands. The exhibition deliberately contains no war photographs by Robert Capa, who is widely known for his photo of a mortally wounded soldier taken during the Spanish Civil War. His "village festival" near Biarritz depicts the pacification of a region that had become synonymous with inhuman barbarity during the Spanish Civil War. Inge Morath contributed a ten-part image sequence taken in 1953 while on assignment for Holiday Magazine in the affluent London suburbs of Soho and Mayfair. Jean Marquis took a glimpse behind the iron curtain with his images from Hungary in 1954, the same year they appeared in the New York Times Magazine, as did Marc Riboud with his photographs taken in Split und Dubrovnik, which end with a picture of a painted portrait of Tito. Erich Lessing, on the other hand, concentrated on scenes with children in his native city of Vienna, which were taken in the Belvedere Gardens, in the Rathauspark, and in the Prater. A special contribution to the "pulse of the times" was made by Ernst Haas with his photos taken on the set of "Land of the Pharaohs," a monumental Hollywood production and spectacle featuring a cast of many thousands that was filmed, among other locations, in the stone quarries of Aswan. They appeared in Life in September 1954. Seven photographs by Werner Bischof are also included although they were never part of any feature story. Bischof brought them home from his travels to Peru, India, Japan, and Cambodia.
Exhibition Stops
Galerie WestLicht, Vienna
Galerie Flo Peters, Hamburg
Kunstfoyer der Versicherungskammer Bayern, Munich
Catalog
MAGNUM´s first, Hatje Cantz Verlag, Ostfildern, 2008
Curator
Isabel Siben