-
Niki de Saint Phalle & Jean Tinguely:
Poster Art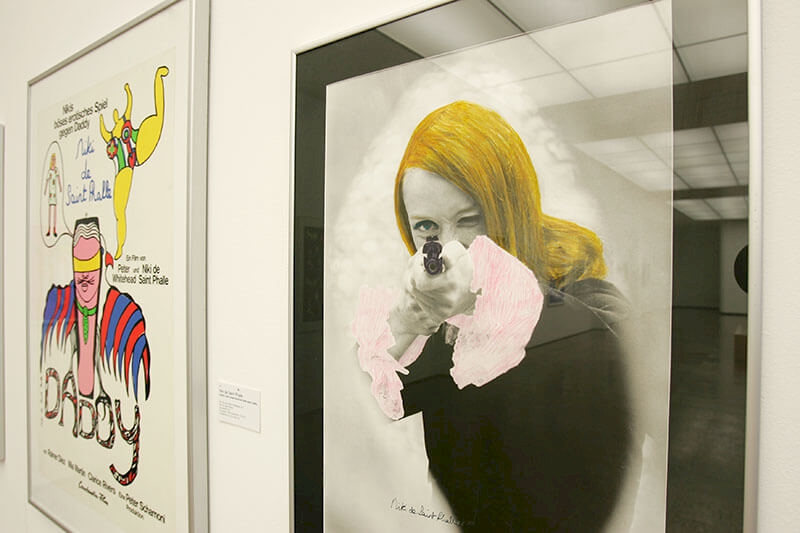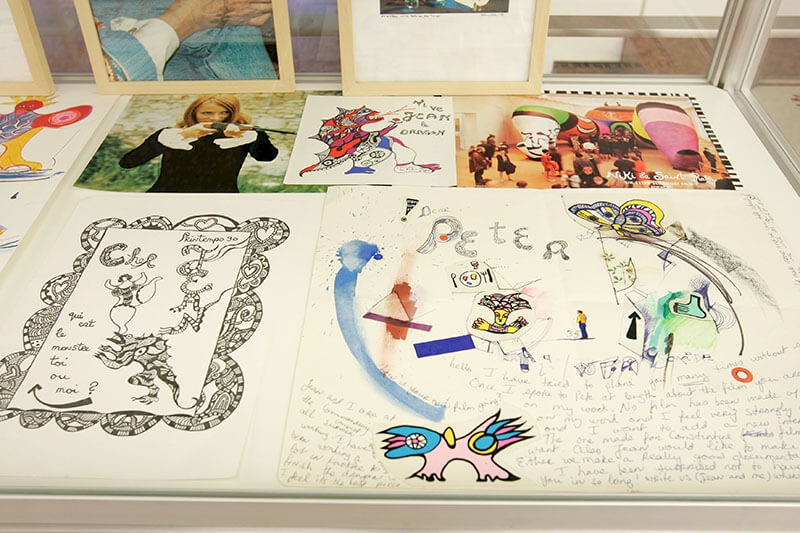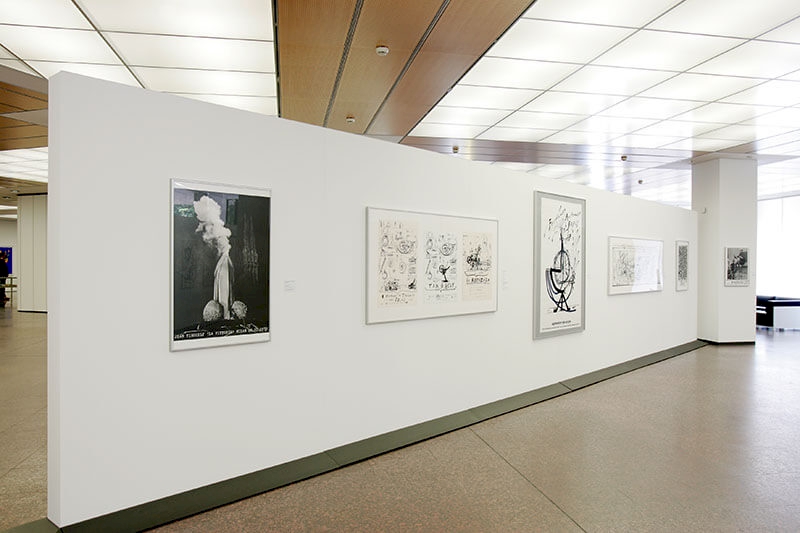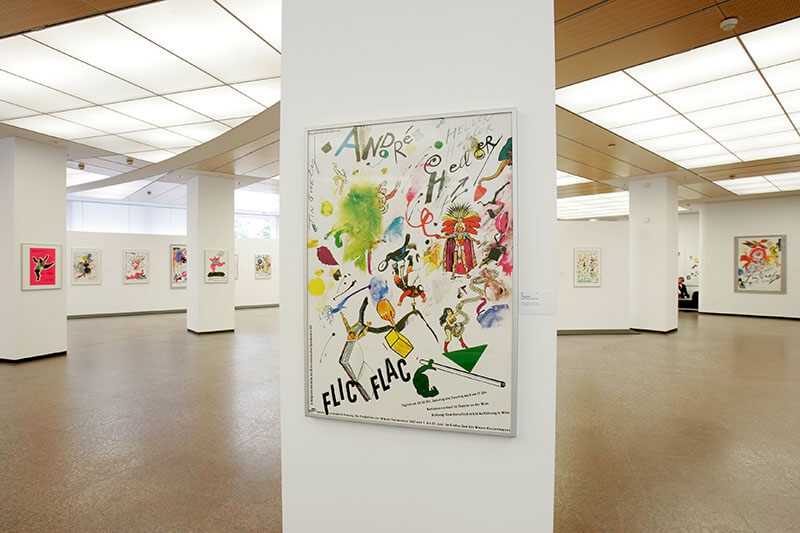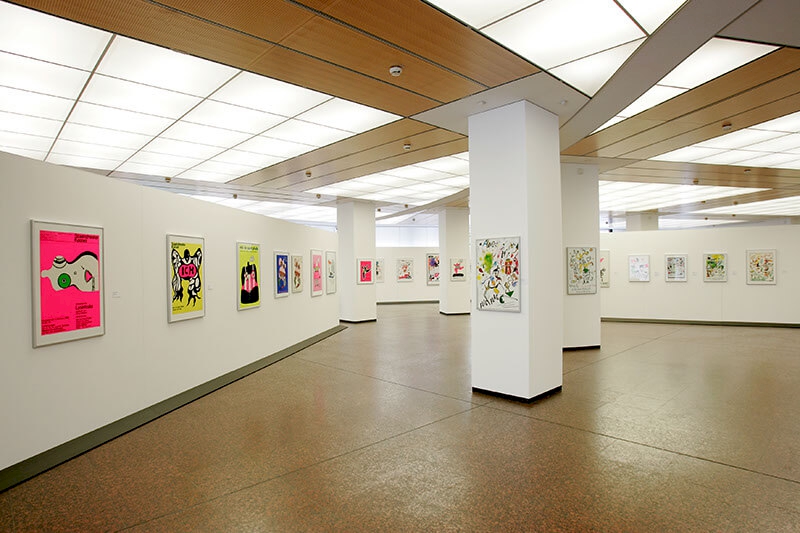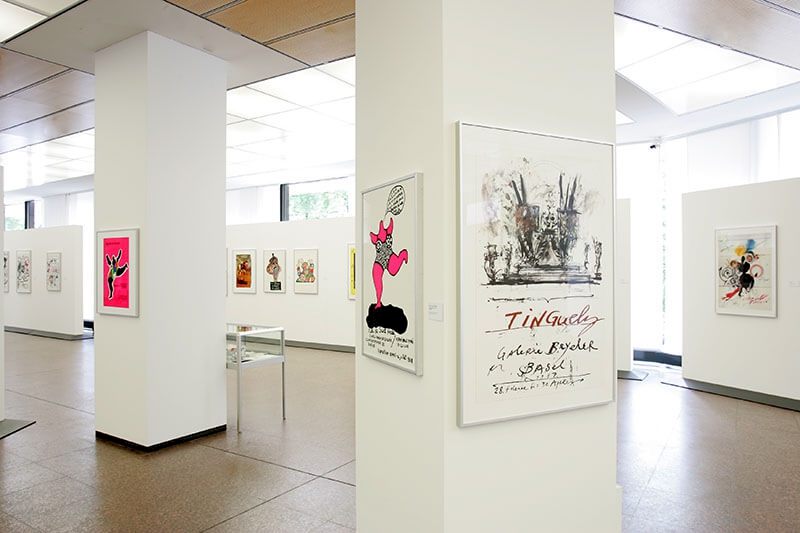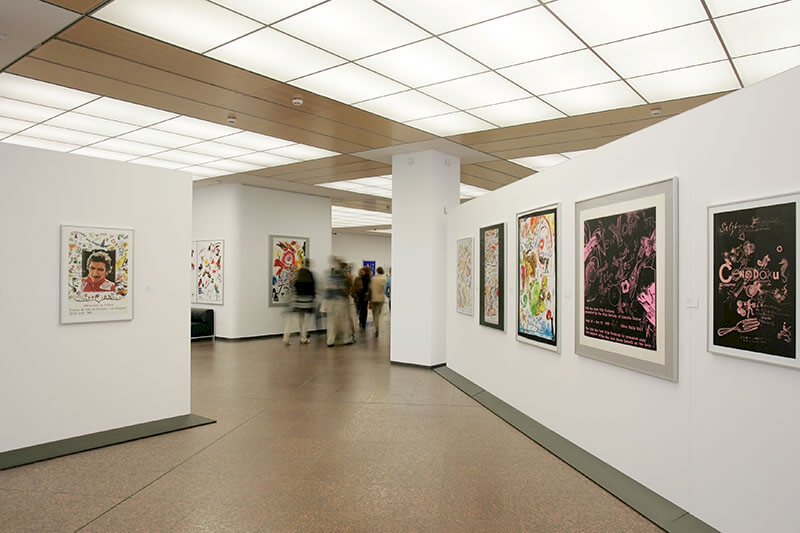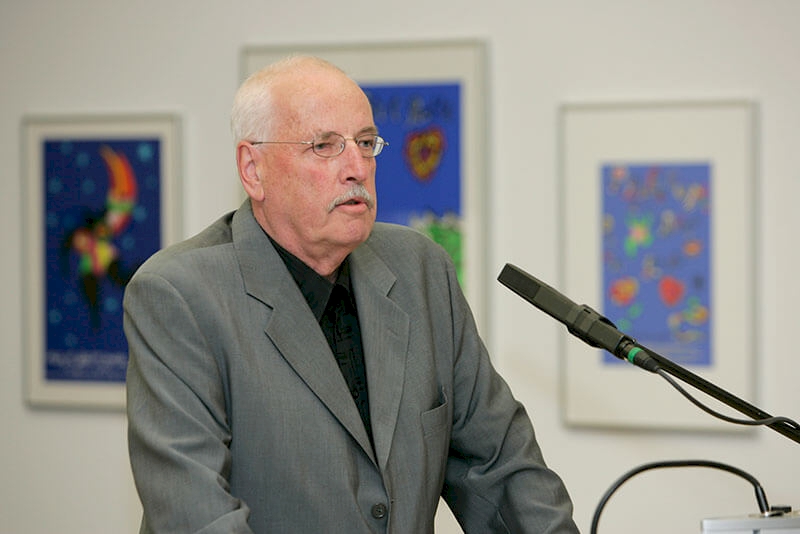 They are considered the most radiant couple in art: Jean Tinguely (1925-1991), the designer of clangorous kinetic sculpture machines, and Niki de Saint Phalle (1930-2002), the creator of colorful figures she named "Nanas" and other fanciful creatures. The fact that their works both contrast and relate to one another makes a juxtaposition of them all the more appealing. Although the two artists rarely exhibited together, they did collaborate on numerous public sculpture projects such as the popular fountain "La Fontaine de Igor Stravinsky" in front of the Centre Georges Pompidou in Paris and the "Tarot Garden" in Tuscany.
The Kunstfoyer is privileged to present the first-ever exhibition dedicated to the extensive poster art of Niki de Saint Phalle and Jean Tinguely. Nearly one hundred posters representing all stylistic phases since the sixties will be on display.
The posters provide an overview of the central themes of their creative work and the many facets of their cultural commitment: the artists undertake to promote their own exhibitions and action art as well as modern theater, motion pictures, jazz festivals, sporting events, and circus performances. Viewed in juxtaposition, it becomes apparent that the artists lent each of these subjects an individual visual appearance by adapting color, motif, and style to the respective promotional aim.
Some of the posters were designed jointly by both artists, yet the individual hallmark and character of the personal statement are always maintained. The mutual inspiration of Niki de Saint Phalle and Jean Tinguely is very subtle – it attests to the strong personality of both artists. The exhibition was made possible by poster collector Claus von der Osten from Hamburg. The collection will make further stops at the Kunstmuseum Heidenheim as well as at the Museum für Kunst und Gewerbe in Hamburg. The exhibition catalog was published by Prestel Verlag and includes an inventory of works.
Curator
Isabel Siben