-
Gisèle Freund.
Photographien und Erinnerungen.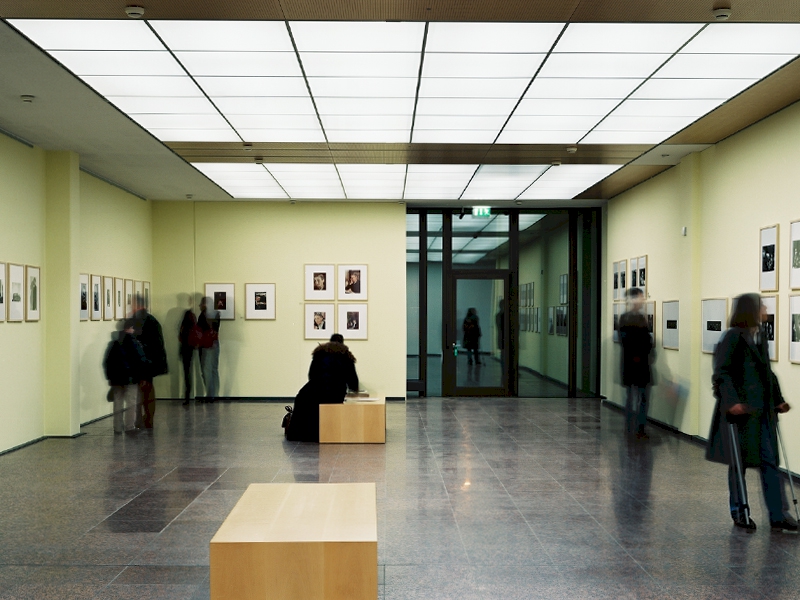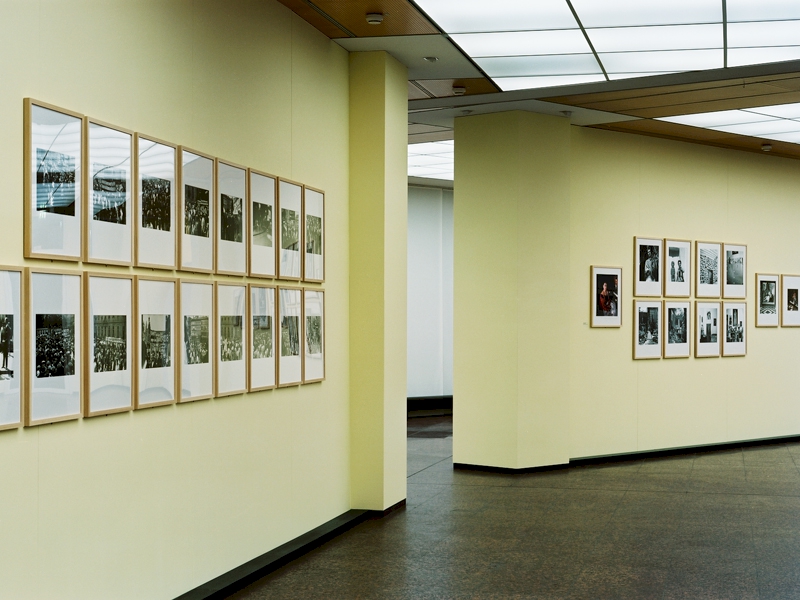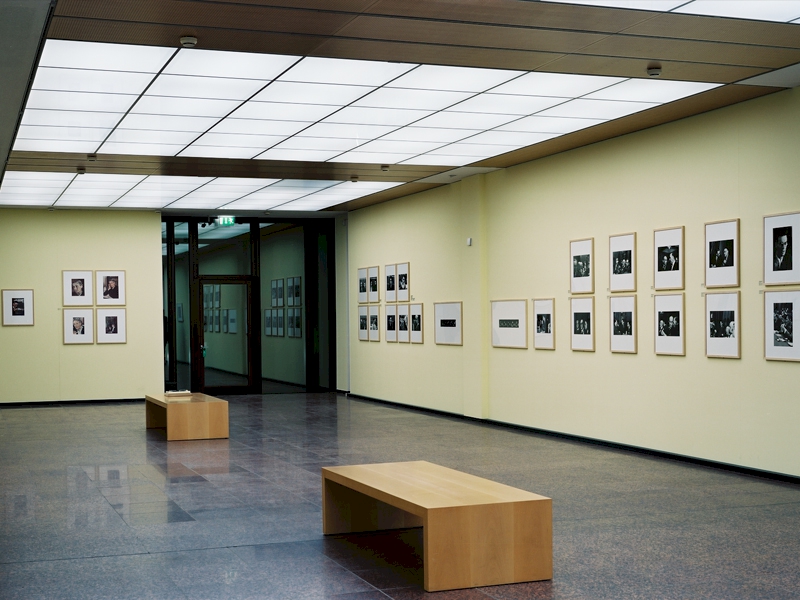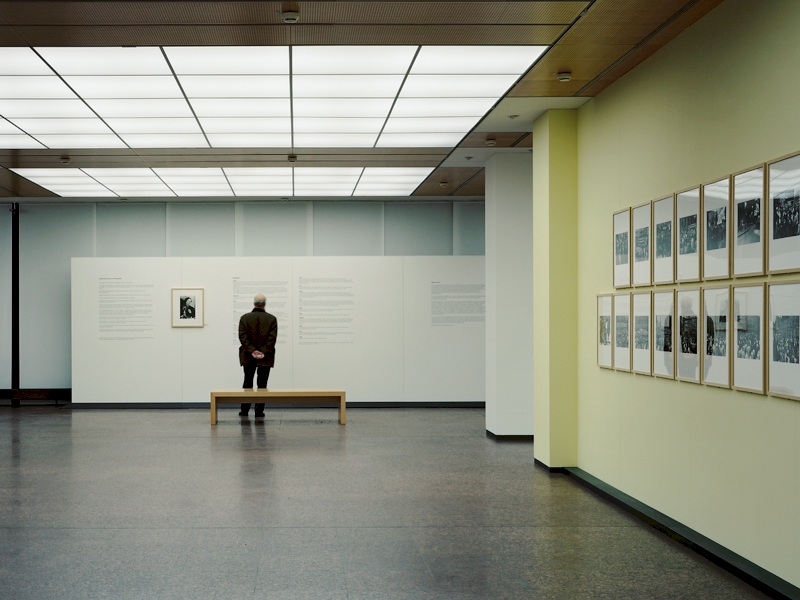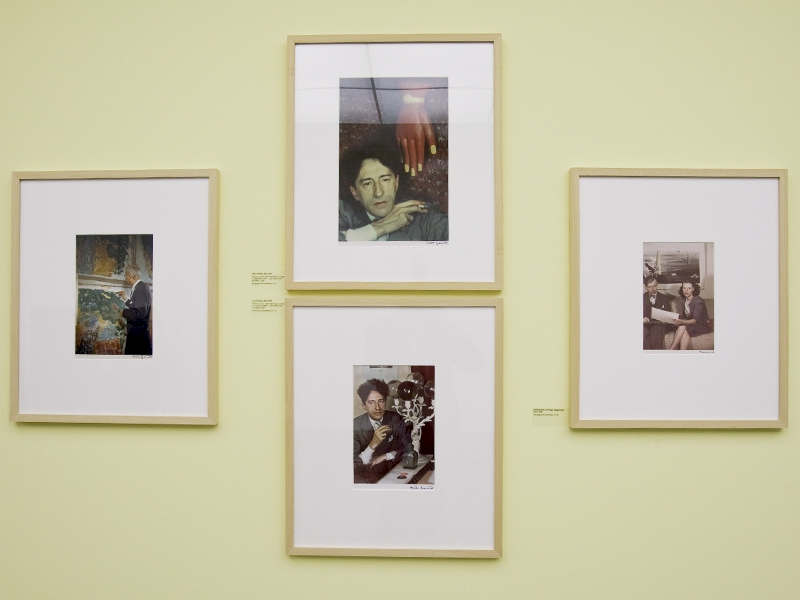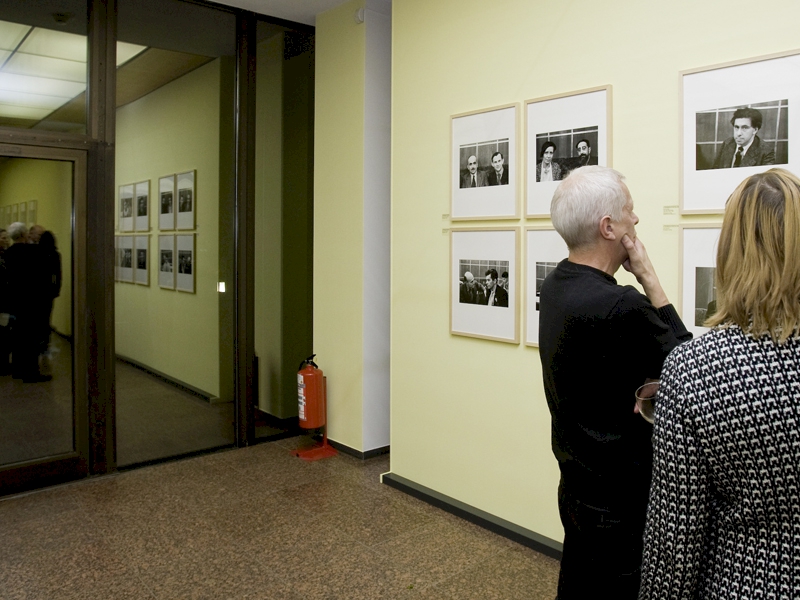 "A rifle bullet in flight or the splashing of a drop of milk, taken in the millionth of a second – using a technique discovered by science – can become an artistic experience. The abstract and harmonious graphism of crystals, of cells, and botanic particles, enlarged a thousand times, or simply the shimmering reflection of a drop of oil in a puddle, and many other details of our daily reality that we simply overlook, but which have been made visible by the eye of a creative photographer, are transformed into images of rare beauty."
(Gisèle Freund: Memoiren des Auges, Frankfurt/Main, 1977, p. 133)
She was a pioneer of photography in the 20th century as well as a photojournalist for Life, Time Magazine, Picture Post, and Magnum; she was a sociologist and theoretician of photography, but above all, she was a passionate portraitist of the international literary avant-garde of Paris. All this was done using what, at the time, was a revolutionary new development – 35 mm color film, which appeared on the market in 1938. Gisèle Freund was born in Berlin and came from a wealthy and art-minded Jewish family. Between 1933 and 1935 in France, she wrote her first doctoral dissertation on photography. She was 24 and studying sociology under Theodor W. Adorno, Karl Mannheim, und Norbert Elias when the National Socialists came to power and forced her to emigrate to Paris. This event changed the course of her subsequent life and steered her in a wholly new and unforeseen direction: photography became her livelihood. In early 1933 she had used her Leica to document young German university students giving the Hitler salute as well as the bloody bodies of her fellow students "who had nearly been beaten to death by the Hitler mob." (Gisèle Freund: Memoiren des Auges, S. Fischer Verlag, 1977, p. 12).
Gisèle Freund's historic photos of the first "International Congress for the Defense of Culture" held in Paris in June 1935 were no less impressive. Later that same year, she photographed the dreary conditions in the economically depressed areas of Northern England for Life magazine. A further assignment for Life found her covering the Paris fashion shows, which were still being held in February 1940. She also gained fame with her 1950 exposé about the luxurious private life of Evita Perón, which resulted in diplomatic tensions between Argentina and the USA.
At that time, she was unable to become enthusiastic about the poetry and beauty of a "drop of milk" or "crystals" – but all the more about the "intimacy of the facial landscape" (Gisèle Freund: Photographie und bürgerliche Gesellschaft. Eine kunstsoziologische Studie, Munich, 1968, p. 55; the French first edition was published in 1936 by La Maison des Amis des Livres, Paris) that she so admired in the striking historic artist portraits taken by Nadar (1820–1910). She described them in her doctoral dissertation and later canvassed them in her own portrait work. The love of literature and art that was conveyed in her parental home surely made an early impression upon her. Her resistance and will to survive further augmented her need for intellectual dialog and friendship. She was entirely on her own in Paris and sought companions in fate among the community of literary figures, philosophers, and artists. With the exception of but a few commissioned portraits, of André Malraux in 1935 and James Joyce in 1939, for example, her portraits of Walter Benjamin, T. S. Eliot, Paul Valéry, André Gide, Jean Cocteau, André Breton, Louis Aragon, Jean-Paul Sartre, Simone de Beauvoir, Thornton Wilder, Peggy Guggenheim, Marcel Duchamp, Colette, Victoria Ocampo, George Bernard Shaw, Virginia Woolf, and many others were taken during private visits. The photographs were taken almost en passant – in the course of conversation – and are exceptional due to their unusual intimacy. They were not chased down in paparazzi style, nor staged in a studio, nor subsequently retouched. Even if Georges Duhamel bemoaned that he had not shaved that day, and François Mauriac would have preferred to have been photographed twenty years earlier, and André Maurois regretted that she didn't take his picture while he was wearing his photogenic Académie française uniform (Hans Joachim Neyer: Gisèle Freund. Eine Ausstellung des Werkbund-Archivs Berlin, Berlin, 1988, pp. 13f.), their voluntary nature makes them authentic character sketches for posterity. And they are reflections of the unique eye possessed by an exceptional personage: Gisèle Freund
Gisèle Freund committed her recollections regarding the photographs to paper, thereby creating a unique diary of images by a world traveler in the realms of art and literature. Gisèle Freund would have celebrated her 100th birthday this year, and publishers Schirmer/Mosel are honoring her with a redux of her autobiographical monograph, which they were the first to publish in 1985.
In collaboration with Dr. Marita Ruiter of the Galerie Clairefontaine, Luxemburg, the Versicherungskammer Bayern dedicates this exhibition – which is being shown for the first time in Munich – to Gisèle Freund.
Catalog
Gisèle Freund. Photographien und Erinnerungen. Mit autobiographischen Texten und einem Vorwort von Christian Caujolle. 224 pages, 205 color and duotone plates. Format: 23 x 29 cm. Schirmer/Mosel. Reprint. Munich, 2008
Curator
Isabel Siben