-
Ilya & Emilia Kabakov: Installation & Theater.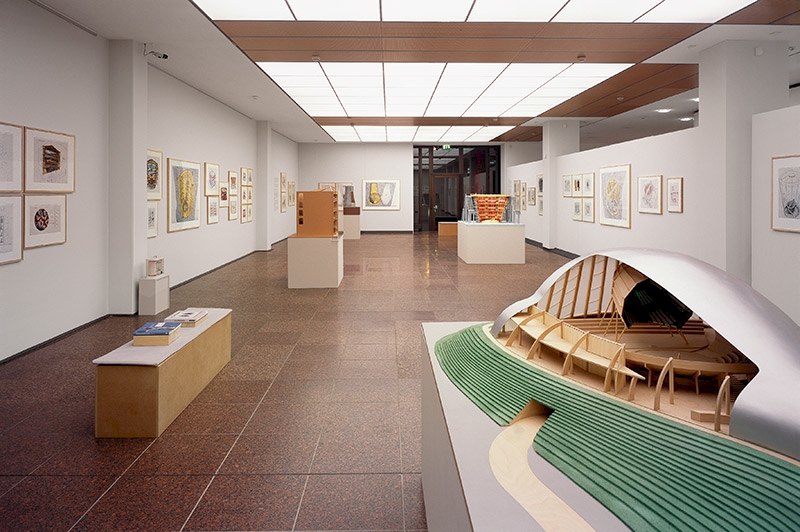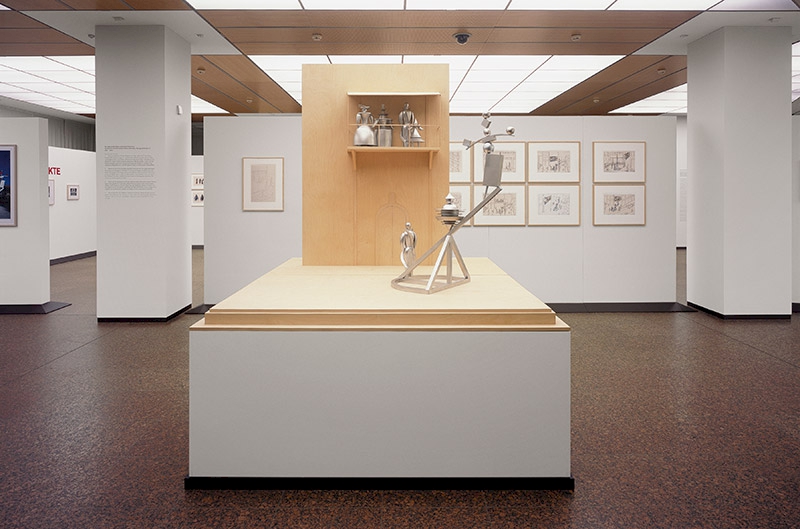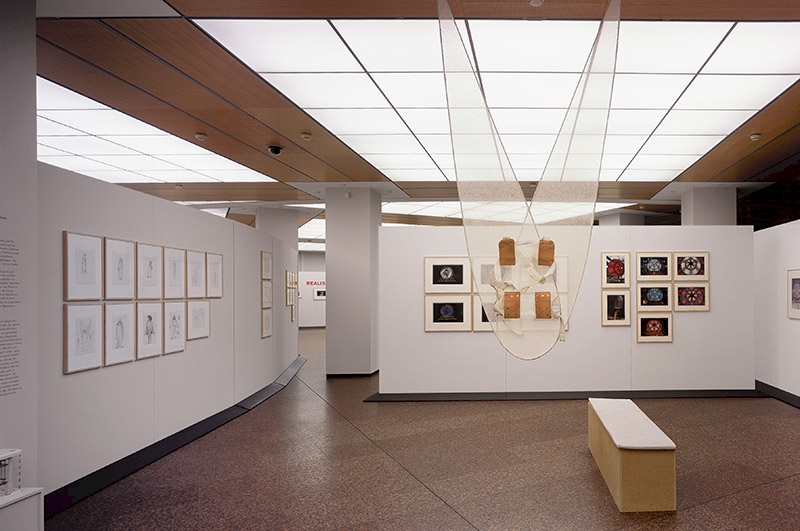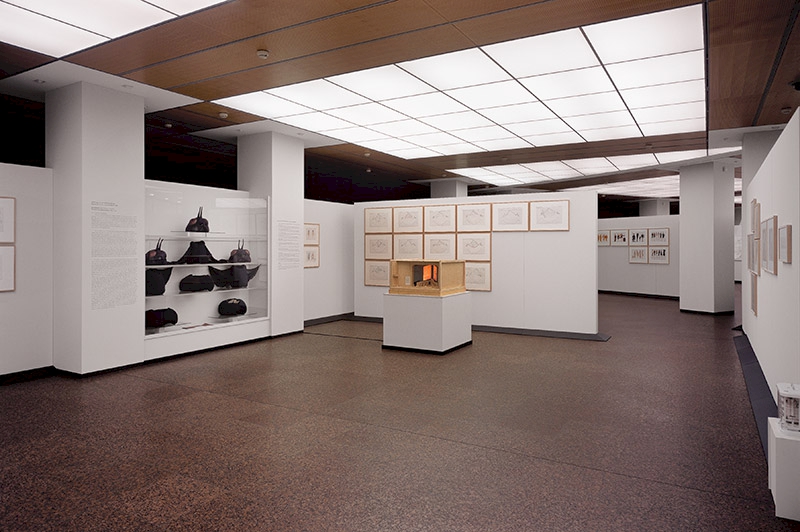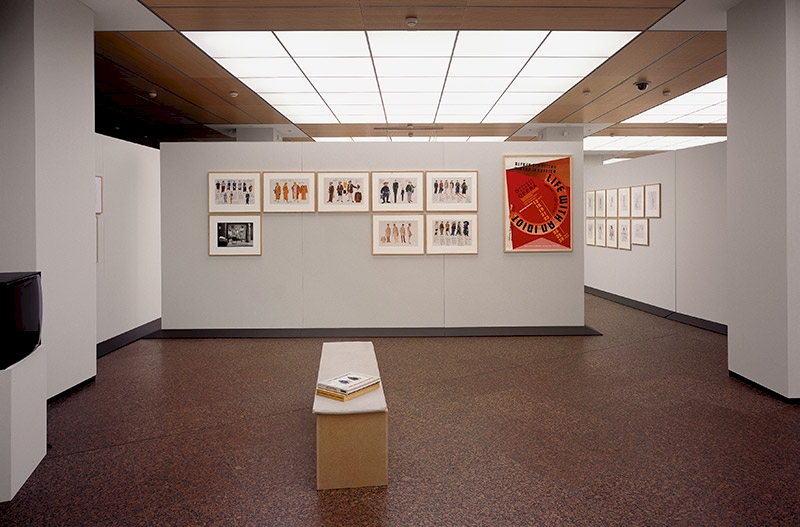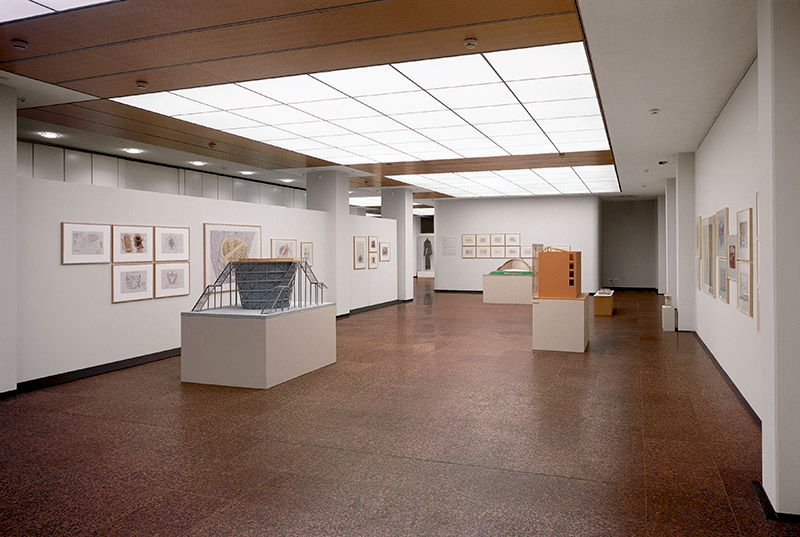 Ilya Kabakov (*1933) developed his dissident work in the Soviet underground. He was officially an illustrator of children's books. Since his emigration in 1987, he has finally been able to realize some of his numerous projects, supported by his wife and partner Emilia Kabakov. Since then, Ilya Kabakov has pursued the idea of a total work of art and has conceived installations which transcend space. The most spectacular were The Red Wagon in the Kunsthalle in Düsseldorf in 1991 and The Red Pavilion for the 1993 Venice Biennale.
They were spectacular because – at a fleeting glance – they appeared to be direct imports or 'ready-mades' from the Soviet Union which had recently ceased to exist. With their socialist-like symbolism, they must have made a disconcerting impression on the viewers. The elements of parody – with 'garbage' strewn all over the place and the fact that the 'wagon' had no wheels – were not easily recognizable. In a certain manner, both works were historical pictures with Potemkin facades.
In recent years, Ilya Kabakov has become increasingly involved with the theater. This is the logical result of his literary roots as well as an installation style which is borne by pathos and theatricality. The exhibition 'Installation and Theater' and the accompanying catalogue (Prestel Verlag) present this group of works for the first time. It is noticeable that the main emphasis of the work has changed over the years. Kabakov's metaphors taken from everyday, Soviet life appear increasingly like quotations and have become more and more overlaid and suppressed by the metaphors of 'the dream' and 'the game'.
The nine projects shown in this exhibition demonstrate the current spectrum of the 'theater works' – from the Circus sculpture on the stage of the public space, over the, so far unrealised, fantastic projects for the Solomon R. Guggenheim Museum in New York and the Zollverein Mine in Essen to Kabakov's cooperation with the Brooklyn Academy of Music, Het Muziektheater Amsterdam and the RuhrTriennale. Further cooperative projects, including one with the Opéra National de Paris in 2008, are in planning.
As is usual with Kabakov, a conceptual text precedes each project. Sketches, drawings, watercolors, plans and models display the creative process in a remarkable variety of expressions, photographs document the realized stage installations. This is the first exhibition to present the famous Moscow non-conformist in Munich. One of his most beautiful installations – The Shining Circus And Its Spectators – has had its home in the Giesing district of this city since 2004.
Catalogue
In conjunction with the exhibition a catalogue is published by Prestel, Munich: Edited by Isabel Siben with contributions by Boris Groys and Hans-Peter Riese. 224 pages, 236 color illustrations, 29 black-and-white illustrations