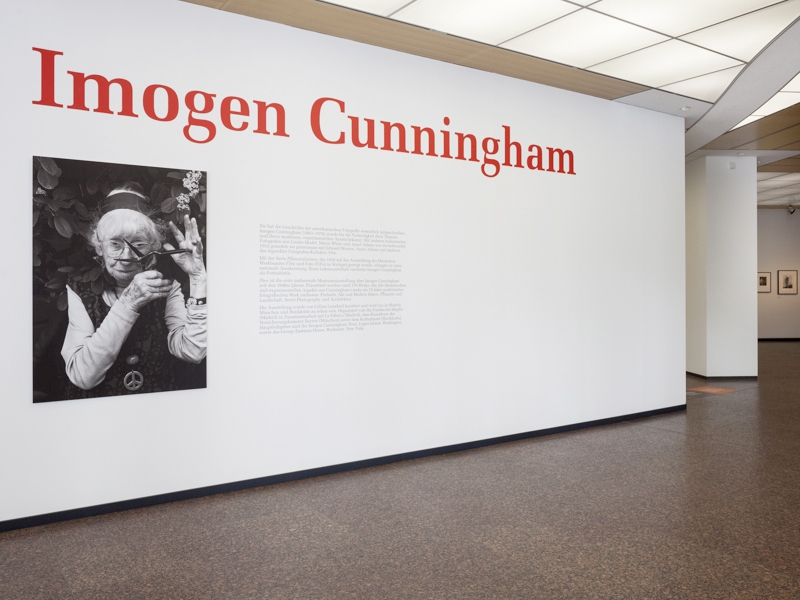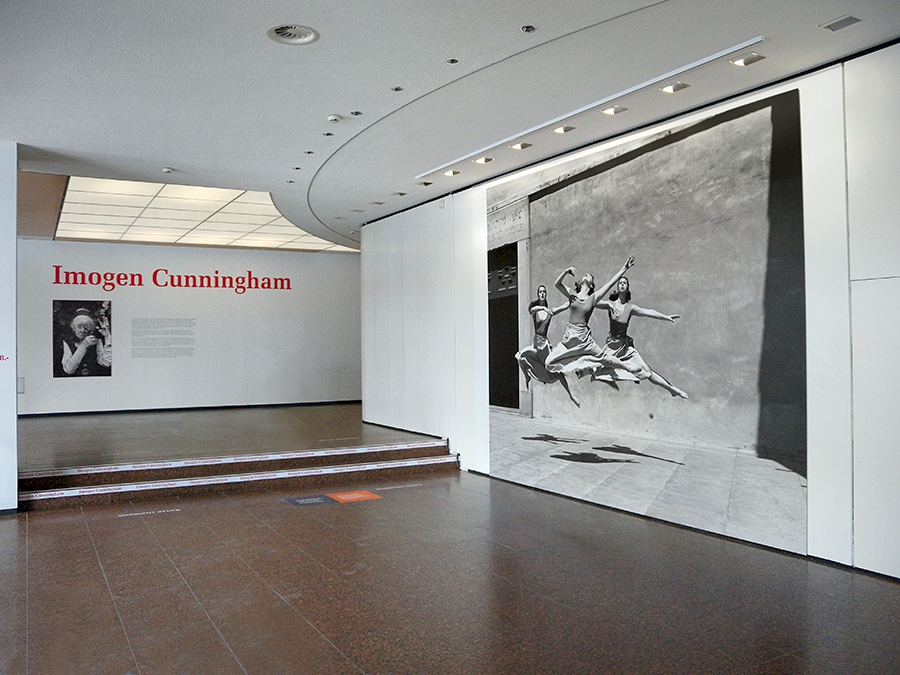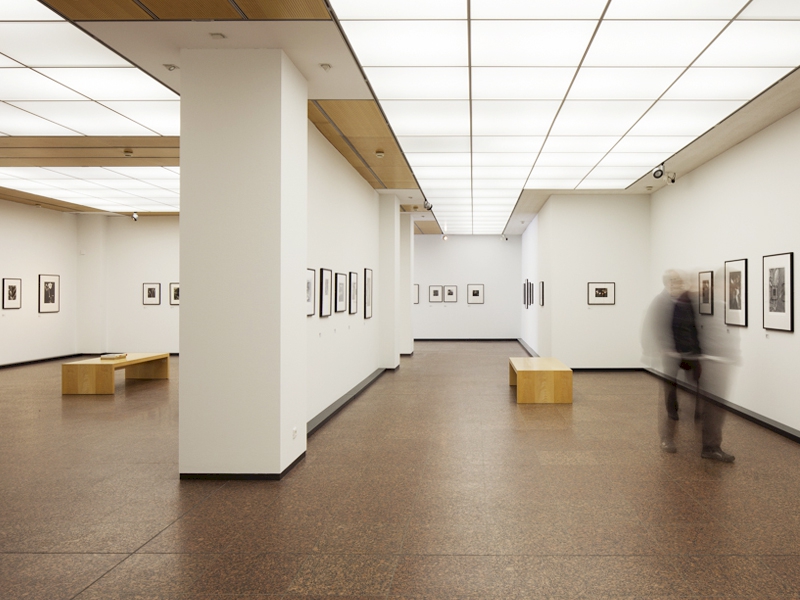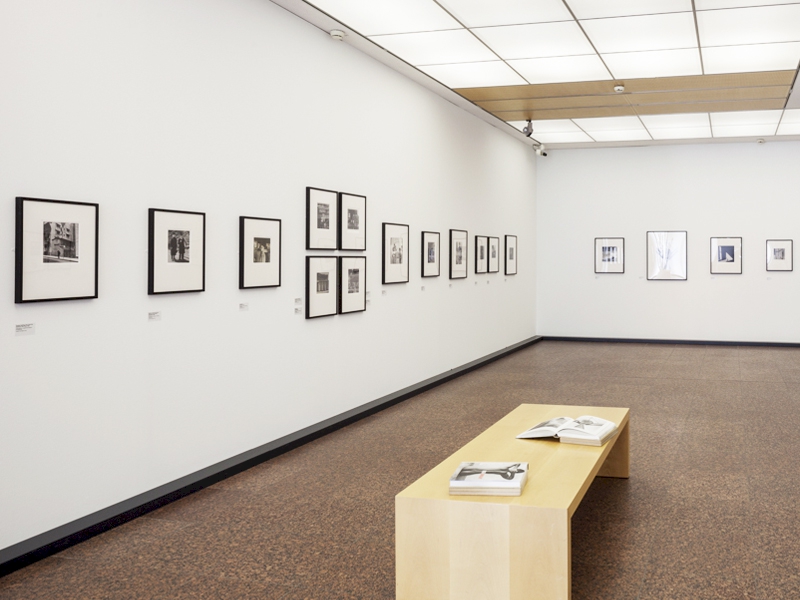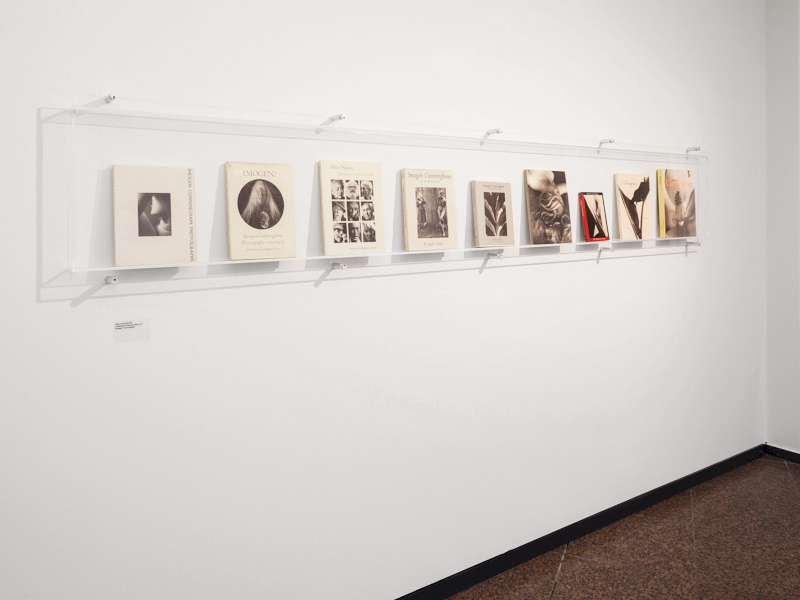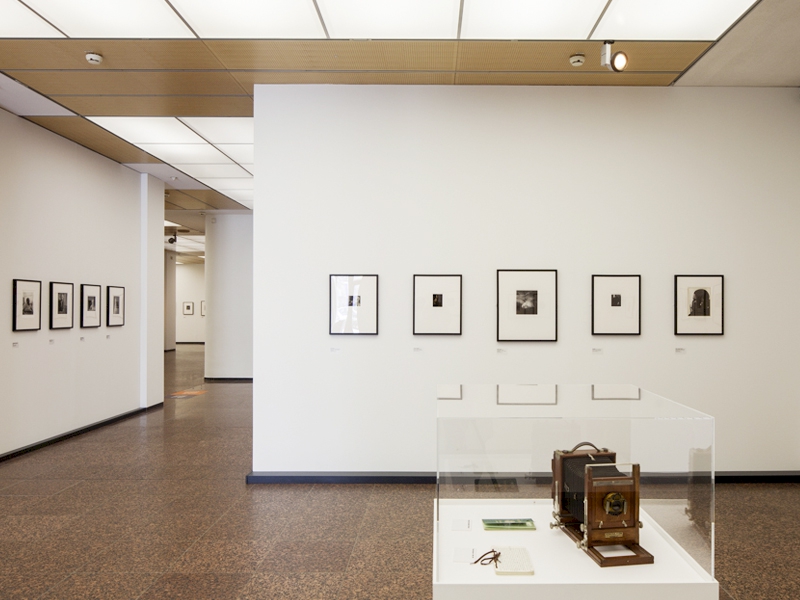 "To make a good photograph, you have to be enthusiastic.
That is, you have to think about it, like a poet would."
(Imogen Cunningham)
A young woman lying naked in a field of dandelions. Her hair is pulled up in a high knot. Grass hides her face. It is the self-portrait of Imogen Cunningham as a university student. Nowadays nothing out of the ordinary; however, when this portrait was taken in 1906, it was a provocation. With no sense of shame and without the slightest care for what was then considered "proper," she posed herself. She bought her first 4x5 inch camera from a catalog and later began taking photographs in earnest while attending the University of Washington. Thus began a photographic career that would span more than 70 years.
Imogen Cunningham was born in 1883 in Portland, Oregon. The first mutual child of Isaac Burns Cunningham and Susan Elisabeth Johnson, she grew up in a patchwork family totaling 10 children. After graduating high school, she studied chemistry (1903-1907) and subsequently went to work for photographer Edward S. Curtis. While in his employ, she learned the process of making platinum prints as well as how to take portraits. A fellowship enabled Imogen Cunningham to study photographic chemistry at the Technische Hochschule in Dresden in 1906. Back from Europe, she opened a studio in Seattle and made a name for herself as a portrait photographer. In 1915 she married artist Roi Partridge. Her children, Gryffid and twins Rondal and Padriac, were born soon thereafter. Besides looking after her family, she also concentrated on her work as a photographer. She concentrated on portraits, nudes, and, from the twenties onward, botanical photography. She received international recognition for her series of botanical forms that was shown in 1929 at the Deutscher Werkbund's exhibition "Film und Foto" (FiFo) in Stuttgart. That was only the beginning of her success. Two years later, her photos of dancer Martha Graham appeared in Vanity Fair. She went on to photograph Hollywood stars like Cary Grant and Spencer Tracy as well as President Herbert Hoover for the magazine. During the early thirties she had her first solo-exhibitions in museums and galleries in the US – for example, at the M. H. de Young Memorial Museum in San Francisco and at the Julien Levy Gallery in New York. Together with Ansel Adams, Edward Weston, and others, she co-founded the Group f/64 in 1932.
In the late forties, she aimed her viewfinder at different motifs: street scenes were increasingly of interest to her. At the age of 73, she roamed the streets of New York, and she took pictures of the hippie generation in the streets of the Haight-Ashbury district in San Francisco during the late sixties. Imogen Cunningham remained a photographer all her life. During the last years of her life, she made a series about old age that was published as a monograph one year after her death in 1976.
Thanks to numerous exhibitions and publications, Imogen Cunningham became widely known during the seventies. She founded the Imogen Cunningham Trust in 1975. Her works are found in museums around the world, including, among others, the Museum of Modern Art in New York, the Smithsonian Institution in Washington, D.C., and the Tokyo Metropolitan Museum of Photography.
This is the first comprehensive exhibition dedicated to Imogen Cunningham since the nineties. It was curated by Celina Lunsford and will only be shown in Madrid, Munich, und Stockholm. It was organized by the Fundación Mapfre (Madrid) in collaboration with La Fábrica (Madrid), the Kunstfoyer der Versicherungskammer Bayern (Munich), and Kulturhuset (Stockholm). The exhibition's main lenders are the Imogen Cunningham Trust, Lopez Island, Washington, and the George Eastman House, Rochester, New York.
Around 170 works are on display, encompassing all thematic and experimental aspects of her photographic oeuvre, which spanned more than 70 years: nudes and modern dance, portraits, plants and landscapes, street photography and architecture.
Film Feature in the Projection Room of the Kunstfoyer
Portrait of Imogen. A documentary Portrait. Director: Meg Partridge
Exhibition Catalog
Imogen Cunningham
First published by TF Editores, Madrid, 2012
German edition by Kehrer Verlag, Heidelberg/Berlin, 2012
Authors: Celina Lunsford, Jamie M. Allen, and Marisa Sanchez
Hardcover 24 x 30cm, 256 pages, 220 duotone illustrations
ISBN 978-3-86828-356-3
Curator
Celina Lunsford