-
O. Winston Link. Retrospective.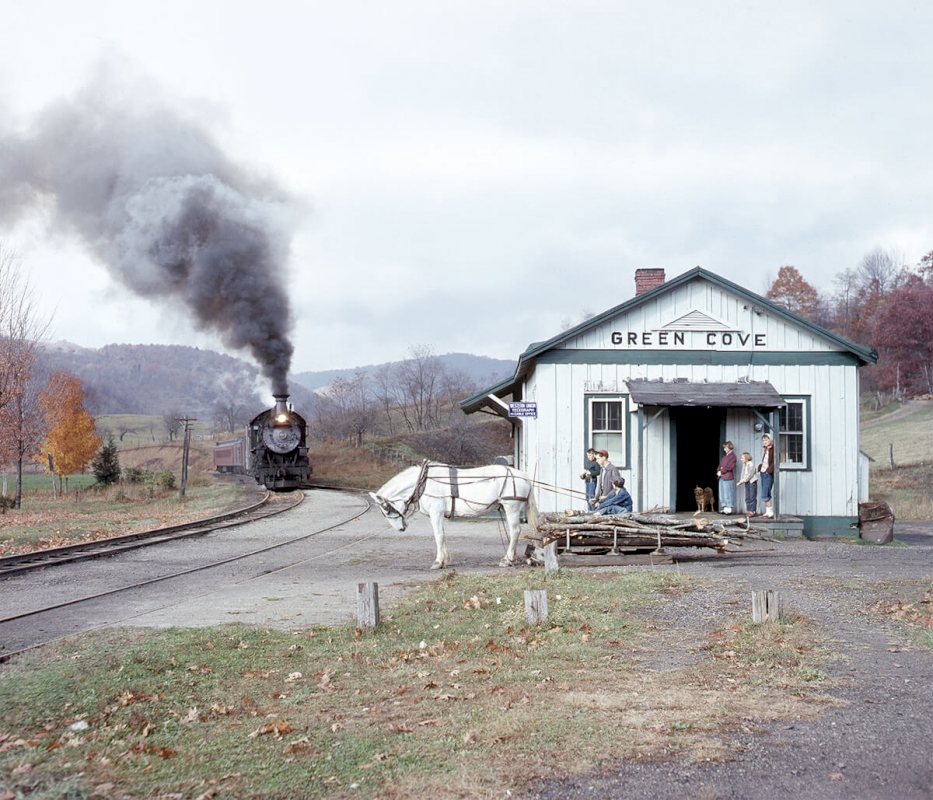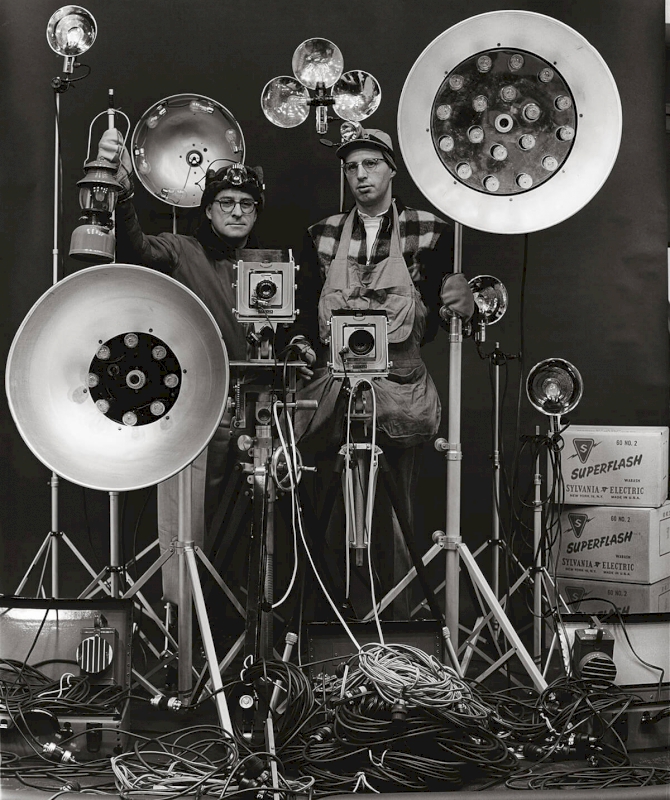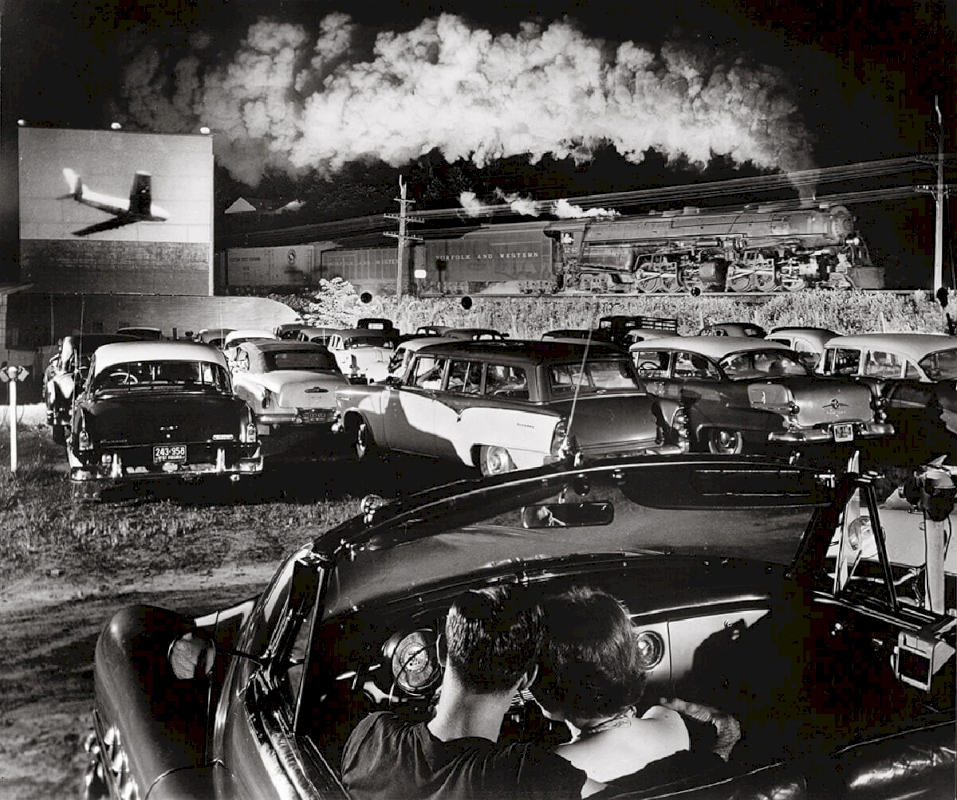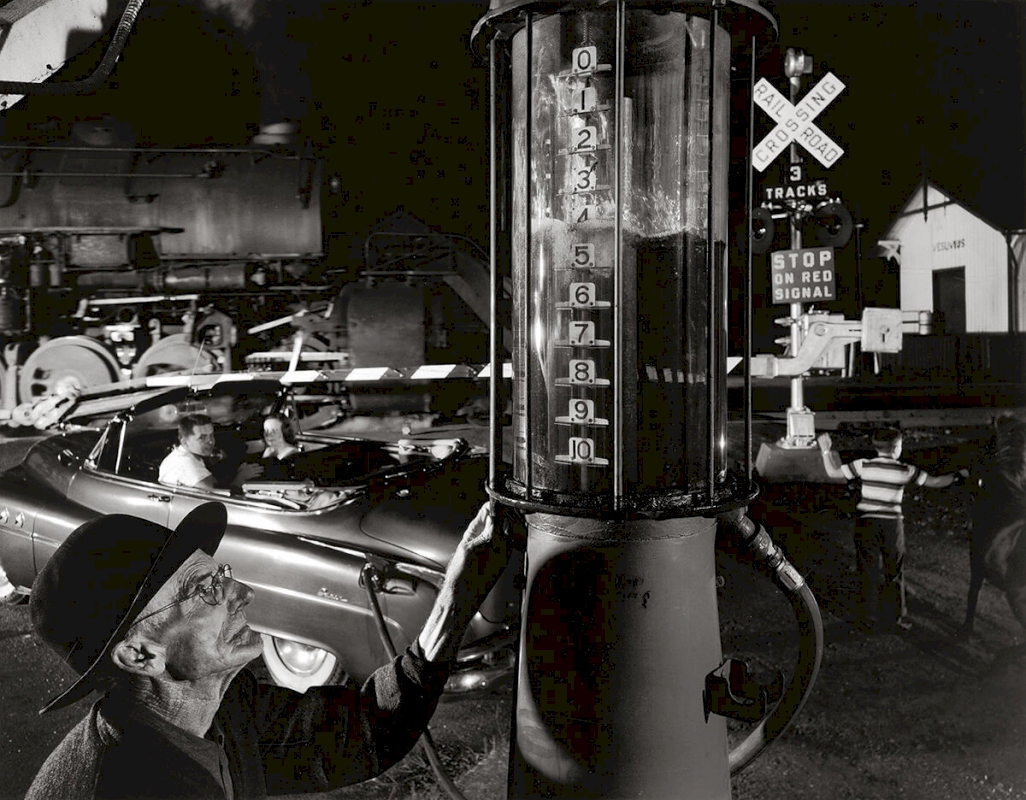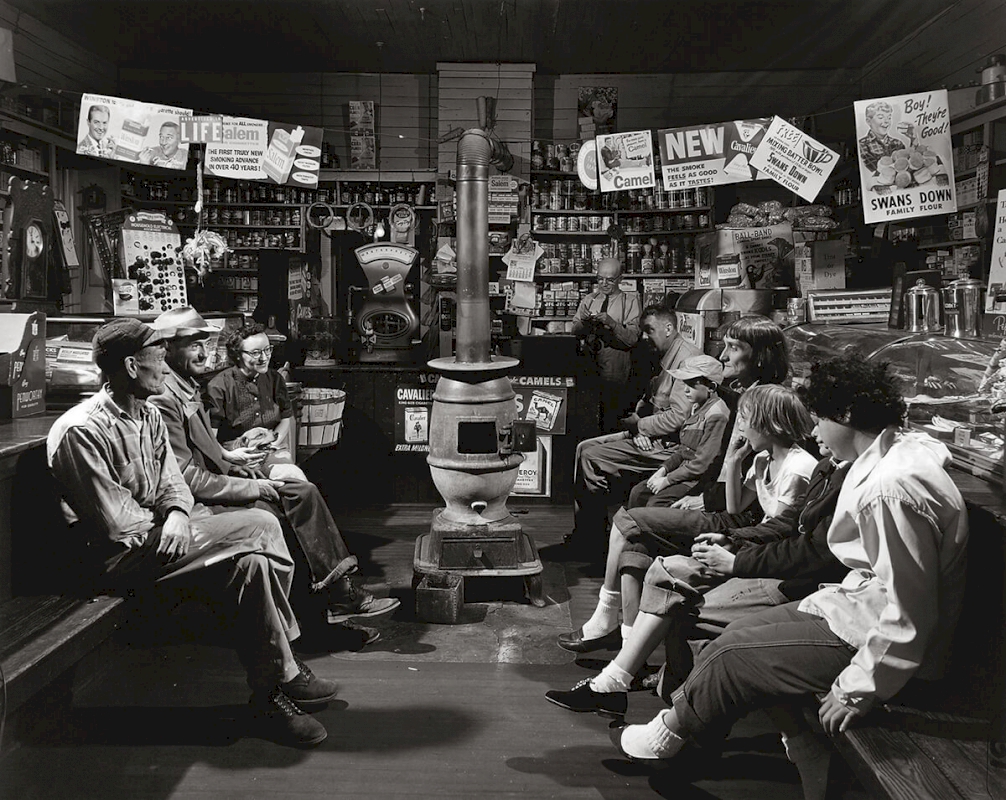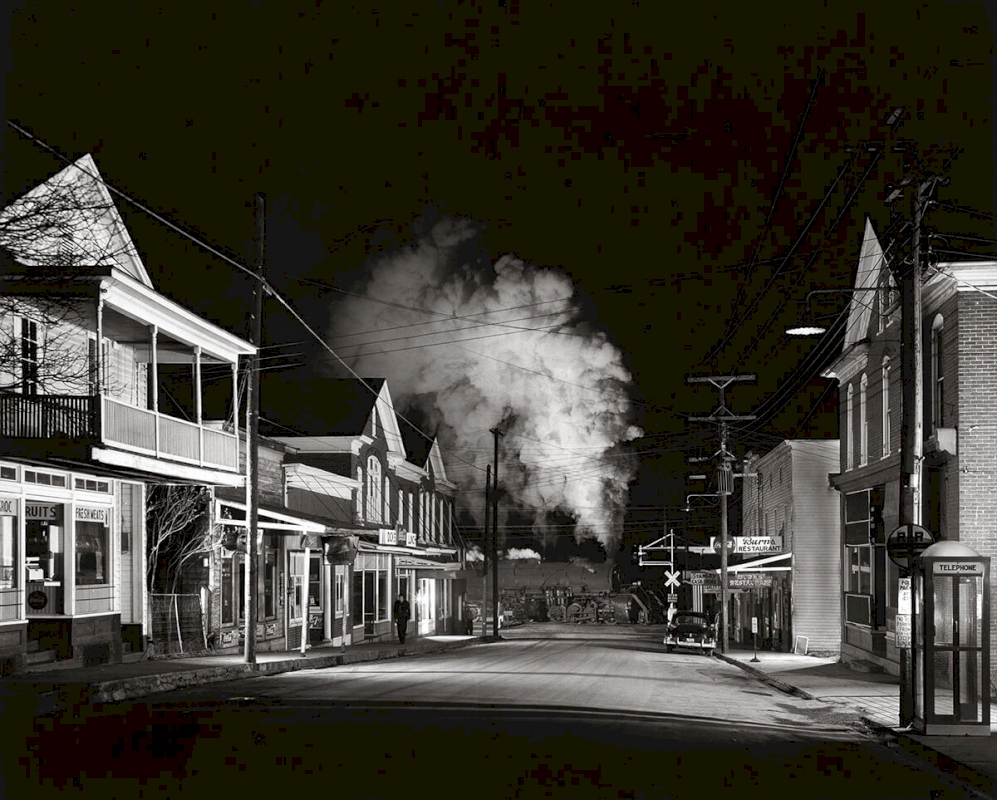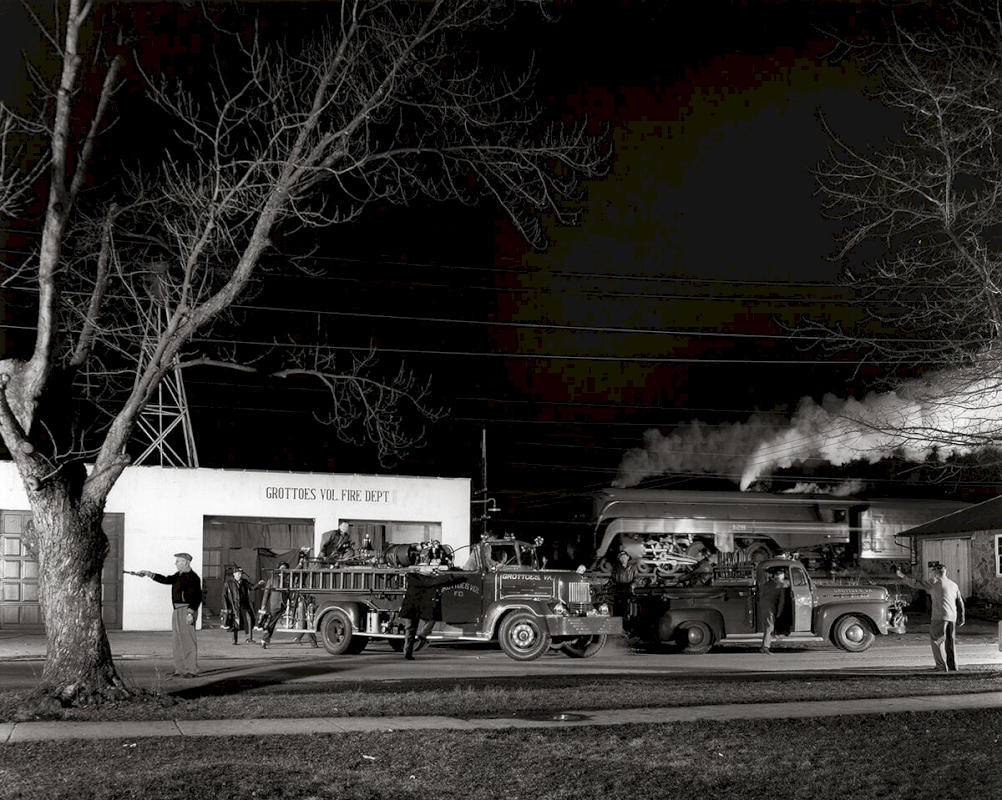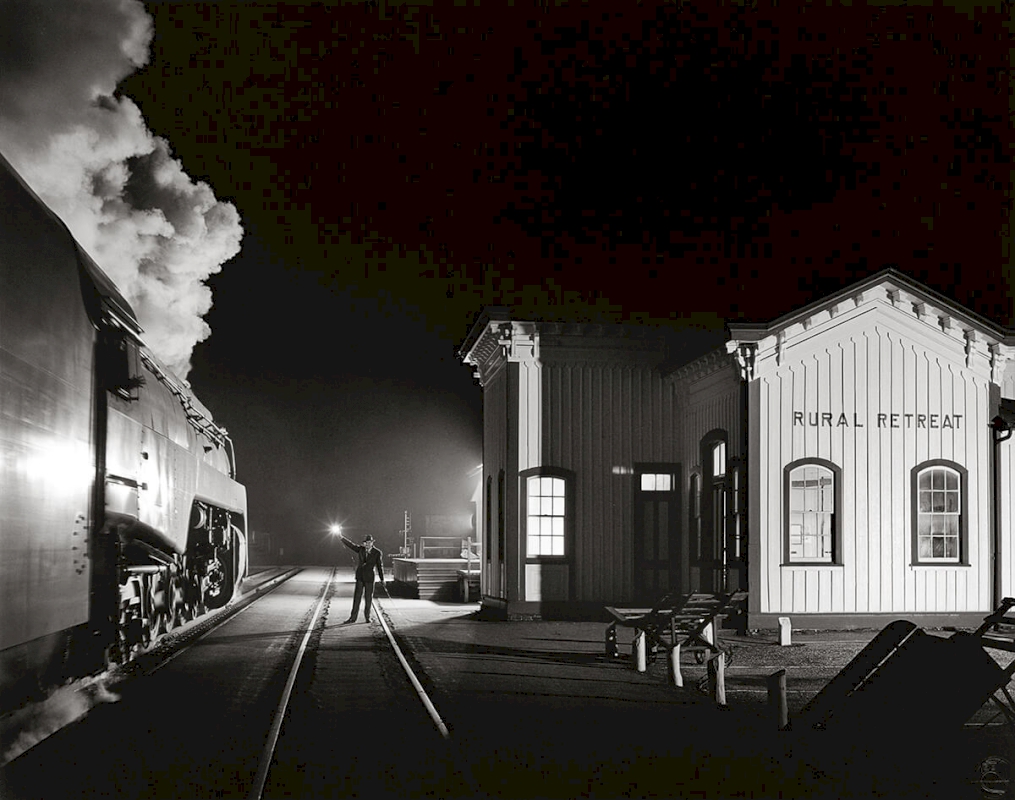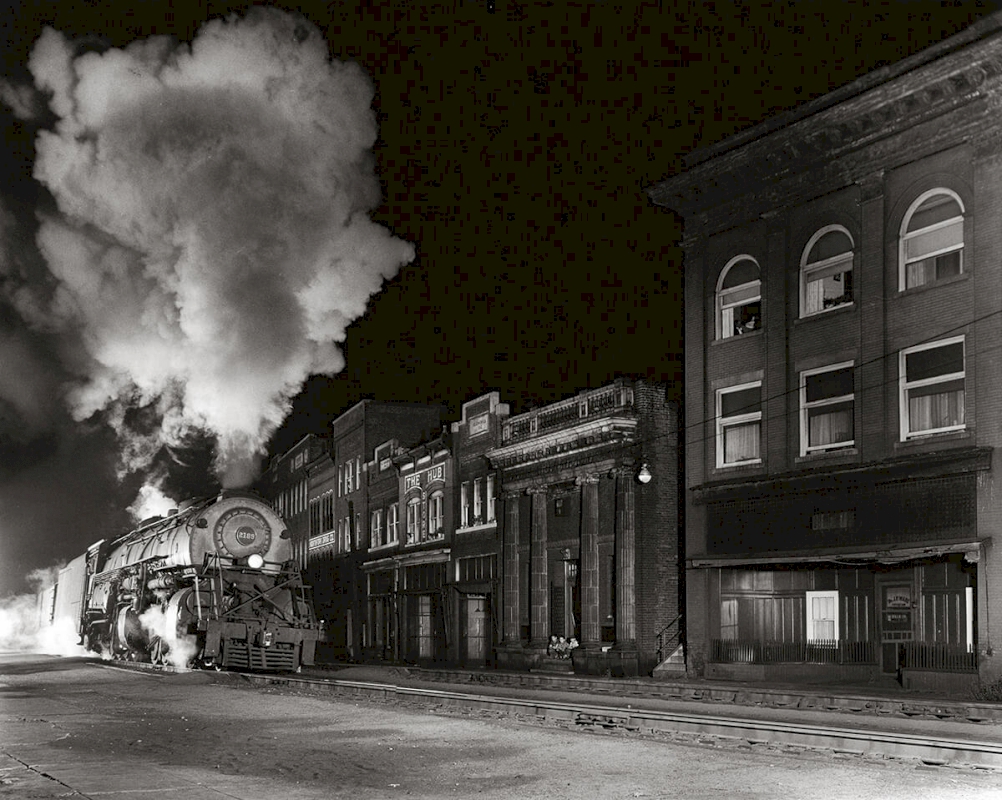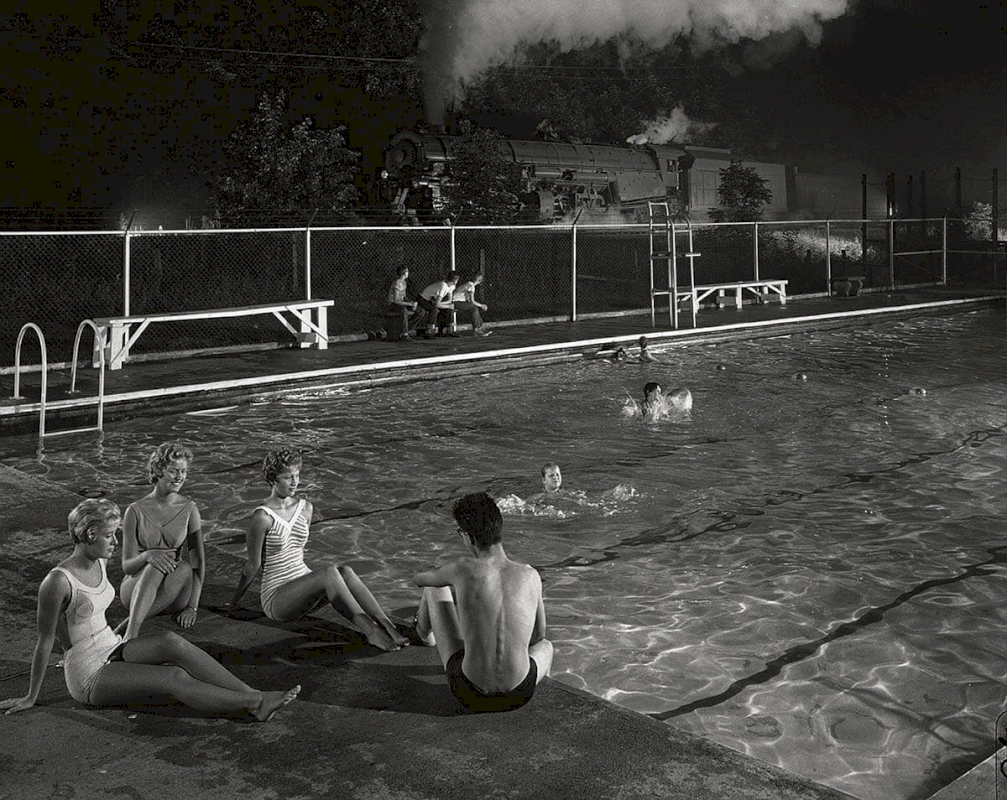 This retrospective celebrates the spectacular night photography and early colour images of the American photographer O. Winston Link. In the 1950s he captured the action and atmosphere of America's last steam locomotives from the Norfolk & Western Railway. The exhibition includes 120 exquisite photographs, sound recordings, sketches and making-ofs and will be yet another highlight for all photography and railway enthusiasts!
A drive-in movie theater, a ghost town, three young ladies in bathing suits, children fishing, and ever-present in the photographs: the steam locomotives of the Norfolk & Western Railway – or sometimes just their white smoke trails. The chugging of the engines, the whistles blowing and bells ringing as the iron horses roll through town are all there – supplied by one's imagination.
Ogle Winston Link (1914–2001), a civil engineer and commercial photographer from New York City, captured these scenes and moments in time with his camera between 1955 and 1960 in Virginia and neighboring states. His work has nothing in common with conventional rail photography. O. Winston Link preserved a multifaceted atmospheric record of rural America in a »time capsule« of sorts before many things changed there forever. His sole freelance, and therefore self-financed, project was intended to document the entire gamut of activity of the Norfolk & Western Railway. Because it manufactured its own locomotives and owned its own coal mines, the N&W was the last of the large rail companies in the United States to successfully employ steam locomotives while all others had already switched to diesel. But the age of steam also came to an end in Virginia in 1960.
In a race against time, O. Winston Link began his project in 1955. He contacted the company and asked for assistance in finding suitable locations and for permission to enter their property. This elaborate and expensive photographic obsession would lead him over a railway network encompassing nearly 4,000 kilometers and result in 2,200 fascinating photographs.
O. Winston Link availed himself of the entire photographic spectrum. He sought his motifs not only among the locomotives, but also captured the people of N&W at work (»Faces of N&W«), as well as citizenry, architecture, and landscape. The scope of his project is remarkable. Although it was completed in just five years, it contains enough material to be considered a photographic Gesamtkunstwerk in retrospect. All the more so when one includes his sound recordings, which he released on six phonograph records, and his shots of moving trains.
Some scenes seem like paintings. Their documentary approach notwithstanding, in their expression and style they are reminiscent of 16th and 17th century Dutch genre paintings as well as of the sober, cool eye of Charles Sheeler or Edward Hopper. His precisely composed mises en scènes even anticipate Jeff Wall. He is, however, the antithesis of Robert Frank, the most renowned photographer of American society. The people in O. Winston Link's pictorial world are not estranged urbanites. They are instead his confederates in the depiction of a positive attitude towards life – and they proudly display it. The railroad company and its infrastructure were like a vital artery and the locomotives were its beating heart. The daily arrival of the trains was like a clock governing the rhythmic flow of everyday life. Visits from a New York photographer were a welcome diversion because not much went on in the rural towns. But he must have been quite persuasive, such as the time he got three young ladies to pose beside the tracks in their bathing suits at night, for example, or when he convinced a young couple to be photographed in his convertible in order to make the drive-in seem so romantic.
»At night I can take the pictures I want to, and I can light what I consider to be important."
The photographs taken at night in remote or uninhabited places cast a unique spell. These are extraordinary images that also required extraordinary preparation and logistics. Each photo was a challenge requiring its own lighting plan, for which he prepared written instructions and sketches, as well as calculations regarding the power, range, and position of reflectors and cameras. O. Winston Link employed flash photography to orchestrate entire scenes and give them depth; to the viewer it feels like a film scene. He was likewise a master of omitting details that interfered with his concepted image – by not illuminating them and allowing them to disappear into the black of night.
O. Winston Link's elaborate night shots were quite complex endeavors. He could have used a larger team, much like a director on a film set, to stage his »outdoor dramaturgy.« Despite a lack of infrastructure – there was no electrical power grid within range of his motifs, for example – he knew very well how to improvise. He was able to draw on his experience during the war years in the War Research Department at Columbia University, where he had performed experiments and tests involving night photography using radio-controlled multiple exposure. For his N&W project he required scores of flashbulbs, aluminum reflectors, tripods, black & white and color film, miles of cable, generators, and a number of 4 x 5 Graphlex cameras with a variety of lenses. Using his self-made synchronous arrangement he could simultaneously take photographs in portrait and landscape formats, close-up and wide angle, as well as entire scenes in black & white. He rarely used color film.
O. Winston Link succeeded in taking spectacular night shots with a clear visual concept and phenomenal visual effects. Everything was meticulously preplanned and precalculated. And then he had to wait for just the right moment. He only had one chance because the flashbulbs could only be used once. His method can be compared to Henri Cartier Bresson's search for the decisive moment, although the latter sought his images with a compact camera in daylight, whereas O. Winston Link used 4 x 5 cameras and usually worked at night. In his case, image layout and composition were predetermined, the cameras were put in place hours beforehand, the people were already in position, and everyone waited for the arrival of the locomotive. The risk of failure was always inherent in the anticipation of the decisive moment while waiting to press the shutter release. In one of his notebooks he describes taking the shot at the drive-in movie in Iaeger, West Virginia:
»Since I could only see the headlight of the locomotive in total darkness, I did not know until the flash was fired that I had captured this prize, Class A engine with beautiful smoke and all of it in range!«
With this exhibition and its accompanying portfolio book, we wish to do our part in ensuring that O. Winston Link at long last receives the recognition in Europe he deserves. The 120 large-format photographs in the exhibition itself, as well as the 100 high-quality illustrations contained in a more compact form in the portfolio, bring out the best in his work.
We wish to express our special thanks to Mr. Conway Winston Link, son of the artist, and to Ashley Webb, curatress of the O. Winston Collection, for their generous support and confidence in our venue, the Kunstfoyer.